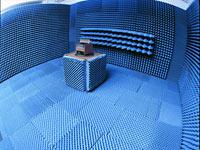 Faculty Website

Overview

The Faculty of Engineering at UNSW comprises the Schools of Chemical Sciences and Engineering, Civil and Environmental Engineering, Computer Science and Engineering, Electrical Engineering and Telecommunications, Mechanical and Manufacturing Engineering, Mining Engineering, Petroleum Engineering, Surveying and Spatial Information Systems, the Centre for Photovoltaic Engineering and the Graduate School of Biomedical Engineering. The Faculty has several research centres and is actively engaged with nine Cooperative Research Centres (CRCs) and with the new National Centre of Excellence in Information, Communication and Technology.

The Faculty of Engineering is dedicated to scholarship, teaching and research in technology and its application for the benefit of the community. The Schools of the Faculty offer undergraduate programs leading to the award of the Bachelor of Engineering (BE). There are also numerous combined programs leading to the award of the BE in combination with the BSc, BA and LLB degrees and concurrent programs for the BE and the Master of Biomedical Engineering as well as 'fast-track' programs leading to the Master of Engineering Science following an Engineering undergraduate program.

Engineering education at UNSW is directed at producing true professionals who can tackle major problems and work in all countries of the world. Creative, managerial, communication and personal skills are developed alongside studies in mathematics, science and the technical disciplines.

Students are able to take part in major student-led projects and are strongly encouraged to play an active part in all that the University has to offer.

For further information on the programs of study offered by the Faculty, please refer to the relevant discipline entries in this online Handbook and to the Faculty website as below. We look forward to welcoming you to UNSW.
Related Schools