Science (Honours) - 4513
Program Summary
Faculty: UNSW Canberra at ADFA
Contact: UNSW Canberra, Student Administrative Services
Campus: UNSW Canberra at ADFA
Career: Undergraduate
Typical Duration: 1 Years

Typical UOC Per Semester: 24
Min UOC Per Semester: 6
Max UOC Per Semester: 24
Min UOC For Award: 48
Domestic Entry Requirements: See Domestic Entry Requirements
International Entry Requirements: See International Entry Requirements
Award(s):
Bachelor of Science (Honours)
View program information for previous years
Program Description
The Bachelor of Science (Honours) is a one-year program following on from a three year full-time equivalent pass degree.

The purpose of Honours is to enable students who have performed well at undergraduate level to deepen their knowledge of approaches, perspectives and traditions in their chosen scientific discipline and undertake a significant research project. Honours is a means for connecting undergraduate study with supervised independent research by consolidating and extending work completed in the undergraduate program. As part of the honours program students will be expected to complete a significant independent research project and may be expected to complete coursework. In addition to conducting research and coursework students will generally also be expected to undertake Occupational Health & Safety (OH&S) training, attend and present seminars, write a literature review, and write a thesis.

Honours students who are RAN midshipmen or RAAF officer cadets continue with this program at UNSW Canberra at ADFA after completion of their three year BSc program and then complete their Honours program at the end of the fourth year. Army officer cadets, however, at the end of the third year BSc program transfer to the Royal Military College, Duntroon for a year of military training to be commissioned as lieutenants. Those who qualify to undertake their Honours program return to the Academy to complete their program for a year.
Program Objectives and Graduate Attributes
A Bachelor of Science (Honours) program will develop students' lifetime skills including creativity, problem-solving ability, critical thinking and communication skills that will be useful not only in a scientific environment but in all professions. It will prepare students to deal with technical and management issues that will often require scientific knowledge and the intellectual and practical problem-solving skills developed through studies in physical, environmental and mathematical sciences, and information technology. The key focus of the Honours year is to equip students with research and problem solving skills relevant to their discipline.

At the end of the program, students should have acquired all of the following learning outcomes:
Construct a research project that demonstrates critical thinking and judgement in developing new understanding;
Demonstrate cognitive skills that review, analyse, consolidate and synthesize knowledge;
Identify and formulate solutions to complex problems with intellectual independence;
Demonstrate a broad understanding of a body of knowledge and theoretical concepts with advanced understanding in some areas;
Demonstrate initiative and judgement in scholarship;
Demonstrate an ability to adapt knowledge and skills in diverse contexts;
Demonstrate responsibility and accountability for own learning and practice and in collaboration with others within broad parameters;
Demonstrate communication skills to present a clear and coherent exposition of knowledge and ideas to a variety of audiences;
Construct a research project that demonstrates technical skills in research and design; and
Demonstrate coherent and advanced knowledge of the underlying principles and concepts in one or more disciplines, and knowledge of research principles and methods.
Program Structure
A student must obtain, normally over one year of study, a minimum of 48 units of credit in one or two areas of study approved by the Head of School.

The breakdown between research and coursework components is:-

i) 25% coursework. This consists of two x 6 UOC courses, worth 12.5% each (total 25%). They could be undertaken by one course in each semester, or both could be undertaken in Semester 1;
and
ii) 75% Research Project, including a thesis. The written component of the thesis should not exceed 25,000 words.

The following Science discipline areas are available in the Bachelor of Science (Honours):
Students wishing to undertake Honours in Human Geography should apply for admission to the Bachelor of Arts (Hons) (Program Code 4511).

Students wishing to undertake Honours in Computer Science, Information Systems or Operations Research should apply for admission to the Bachelor of Information Technology (Hons) (Program Code 4514).
Academic Rules
1. Admission Requirements
To enrol for the award of the degree at Honours level, a student must have:

a) completed a relevant pass-degree program; or

b) completed an equivalent degree from an approved institution; and

c) have achieved at least a credit average (65) across the entire undergraduate program including a credit average over the Level III courses in a major sequence which is in the same discipline area as the proposed Honours program.
2. Honours Grading
At the completion of their Honours program students will be awarded an honours grading as follows:
Honours Class 1: WAM 85 or greater;
Honours Class 2 Division 1: WAM 75 to 84;
Honours Class 2 Division 2: WAM 65 to 74;
Honours Class 3 or Pass: WAM 50 to 64.
The weighting for the class of Honours is WAM-based.

Please note that only courses completed as part of the Honours program will be included within an honours calculation. Honours marks and gradings will be scrutinized at a School level as either part of an Honours Committee or School Assessment Committee to ensure consistency across sub-disciplines and cohorts. The College will also review these marks and grades prior to the release of results at the Assessment Review Group meeting.

Pathways

Students who complete an Honours program and achieve an Honours Class 1 are well placed to apply for higher degree research (a Doctor of Philosophy (PhD) or Masters by Research (MSc)) and scholarships such as the Australian Postgraduate Award (APA). Further details on career opportunities for students who complete an Honours degree can be obtained from the School.
Fees
For information regarding fees for UNSW programs, please refer to the following website:
UNSW Fee Website.
Related Program(s)
4410 Science
4511 Arts (Honours)
4514 Information Technology (Hons)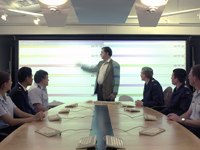 &nbsp