Information Technology (Hons) - 4514
Program Summary
Faculty: UNSW Canberra at ADFA
Contact: UNSW Canberra, Student Administrative Services
Campus: UNSW Canberra at ADFA
Career: Undergraduate
Typical Duration: 1 Years

Typical UOC Per Semester: 24
Min UOC Per Semester: 6
Max UOC Per Semester: 24
Min UOC For Award: 48
Domestic Entry Requirements: See Domestic Entry Requirements
International Entry Requirements: See International Entry Requirements
Award(s):
Bachelor of Information Technology (Honours)
View program information for previous years
Program Description
The Bachelor of Information Technology (Honours) degree is intended for students wishing to deepen their knowledge and develop more advanced, independent research skills. The student will undertake courses that will extend their knowledge in their chosen topic area as well as enhancing their research skills. A major project will be undertaken that will result in a thesis dissertation of between 20,000 and 35,000 words. The dissertation may be larger or smaller depending on the project, the production of a specific information technology artefact and discussion with the Honours supervisor.
Program Objectives and Graduate Attributes
At the end of the program, students should have acquired all of the following learning outcomes:

i) Demonstrate coherent and advanced knowledge of the underlying principles and concepts in one or more disciplines, and knowledge of research principles and methods;

ii) Construct a research project that demonstrates technical skills in research and design;

iii) Construct a research project that demonstrates critical thinking and judgement in developing new understanding;

iv) Identify and formulate solutions to complex problems with intellectual independence;

v) Demonstrate cognitive skills that review, analyse, consolidate, synthesize and adapt knowledge in diverse contexts;

vi) Identify and formulate solutions to complex problems with intellectual independence demonstrating judgement in scholarship;

vii) Demonstrate responsibility and accountability for own learning and practice and in collaboration with others within broad parameters; and

viii) Demonstrate communication skills to present a clear and coherent exposition of knowledge and ideas to a variety of audiences.
Program Structure
A student must obtain, normally over one year of study, a minimum of 48 units of credit approved by the Head of School.The course work component will normally consist of four semester-based courses. The thesis component will be examined by two examiners, neither of whom will be the thesis supervisor.

Honours will be offered in the following disciplines:
Academic Rules
Honours Program Rules

Rules governing the award of the degree of Bachelor of Information Technology with Honours.

1. Admission Requirements

To enrol for the award of the degree at Honours level, a student must:

i) complete a relevant information technology pass-degree program requirements; or

ii) gain an equivalent approved award from elsewhere; and

iii) have achieved at least a credit average (65) across the entire undergraduate program including a credit average over the Level III core IT courses or equivalent courses.

2. Calculation of Honours

i) The Honours year will consist of a combination of course work contributing 50% to the total final mark and supervised academic research exercise / thesis contributing the remaining 50%.

ii) The final grade will be determined by the addition of the marks for the coursework component to the mark awarded for the thesis component.

3. Class of Honours

The Honours degree is awarded in three classes (Class 1, Class 2 in two Divisions, and Class 3) as follows:

Honours Class 1: mark of 85 or greater;
Honours Class 2 Division 1: mark from 75 to 84;
Honours Class 2 Division 2: mark from 65 to 74;
Honours Class 3 or Pass: mark from 50 to 64.

Pathways

Students who complete an Honours program and achieve an Honours Class 1 are well placed to apply for higher degree research (a Doctor of Philosophy (PhD) or a professional doctorate in Information Technology (DIT) or a research Masters (MSc) and scholarships such as the Australian Postgraduate Award (APA). Further details on career opportunities for students who complete an Honours degree can be obtained from the School.
Fees
For information regarding fees for UNSW programs, please refer to the following website:
UNSW Fee Website.
Related Program(s)
2925 Computer Science
1885 Computer Science
1743 Information Technology
9380 Information Technology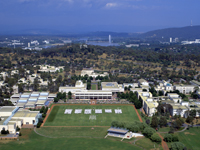 &nbsp