Arts / Law - 4760
This Program is no longer accepting new enrolments
Program Summary
Faculty: Faculty of Law
Contact: http://www.law.unsw.edu.au/
Campus: Sydney
Career: Undergraduate
Typical Duration: 5 Years

Typical UOC Per Semester: 24
Min UOC Per Semester: 6
Max UOC Per Semester: 24
Min UOC For Award: 240
Domestic Entry Requirements: See Domestic Entry Requirements
International Entry Requirements: See International Entry Requirements
Award(s):
Bachelor of Arts (Major)
Bachelor of Laws (Major)
Bachelor of Arts (Honours)
View program information for previous years
Program Description
This program is not accepting new enrollments. If you are a continuing student please refer to the Online Handbook in the year you started your Dual Law degree or contact the Faculty of Law for advice.
The Bachelor of Arts (UNSW BA) is designed to provide you with all the benefits of an education in the Humanities, Social Sciences and the Creative and Performing Arts. The Law courses satisfy the requirements for the award of the professional LLB degree.
Program Objectives and Graduate Attributes
Program Structure
Total Unit Requirements

Law compulsory courses - 96 UOC
Law prescribed elective - 6 UOC
Law elective courses - 42 UOC
Arts & Social Science Courses - 96 UOC -
please see below for further detail
Total 240 UOCRequirements for the Bachelor of Arts in Dual Mode
The basic requirements for the degree in dual mode (96 uoc) are:
1. A home major major stream (54 UOC)
2. At least a minor stream (36 UOC)
3. A Prescribed Faculty Elective (6 UOC)
Details of majors and minors available, and the Prescribed Faculty Elective, can be found on the
Bachelor of Arts program 3403
.
Note: Language Studies for Commencing Mid-Year Students
If your language skills are assessed as Level A in Introductory, Intermediate, Advanced or Professional you cannot commence study until Semester 1.
Note: Criminology Major
Students enrolled in the Arts/Law degree (4760) are excluded from enrolling in the two core courses CRIM2020 Criminal Law and Justice 1 and CRIM2021 Criminal Law and Justice 2 as these are based on the compulsory core Law courses LAWS1021 Crime and Criminal Process and LAWS1022 Criminal Laws. Students should instead enrol in substitute electives at Level 2 (refer to
CRIMA14760 Criminology
).
Note: Arts Minors
Some LAWS electives can double count toward the Arts Minor. Please refer to the "
Additional Plan Information
" for further details.
Award with Distinction in NonLLB degree
High achieving students who secure a WAM of 75 across their program and who have completed at least 48uoc of their program at UNSW are eligible for the award of their Pass Degree "with Distinction".
Approved Sequence of Study
Students must study Arts courses in a sequence approved by the Faculty of Arts & Social Sciences and Law courses in a sequence approved by the Faculty of Law. An approved sequence can be found here:

Plan for Arts/Law 4760

Other sequences may be approved under special circumstances.
General Education Requirements
Students enrolled in dual law degrees (with exception to Jurisprudence/Law) are not required to complete general education courses.
Honours
Honours in the Bachelor of Laws
High achieving students may be eligible to graduate with a Bachelor of Laws (Honours).
Please note that the Faculty's Honours and University Medallist policies are currently under review. Please visit the Honours in law website for further information about the current Honours policy (applicable to students who commenced the LLB in 2014 or earlier) and the status of the new policy.
Honours in Bachelor of Arts and Social Sciences
After completion of 144 UOC including all of the requirements of the Bachelor of Arts dual degree, high achieving students may apply for admission to the Bachelor of Arts and Social Sciences (Honours) program 4504. Entry to Honours requires a WAM of 70 or higher in the stream(s) seeking to be further studied.
Bachelor of Arts and Social Sciences (Honours) program 4504
Academic Rules
For Academic Rules relating to the Bachelor of Arts
To qualify for the award of the degree at Pass level, a student must:
1. Enrol in the Bachelor of Arts and complete 96 units of credit;
2. Complete the requirements for one home major stream
3. Complete the requirements for one minor stream
4. Complete a 6 UOC Faculty Prescribed Elective
5. Complete at least 30 UOC of Level I courses before enrolling in Level II courses
6. Specify their major(s)/minor at the time of enrolment into Level II
7. Complete at least 24 UOC in their major/minor before enrolling in Level III courses
8. Complete 72 UOC overall before enrolling in their Major stream(s) Capstone course.
For Academic Rules relating to the Bachelor of Laws
For Academic Rules relating to the Bachelor of Laws component of this combined degree program, please refer to program 4701. Although 4701 program is no longer on offer, all combined law students enrolled in the LLB will need to comply with the rules stated here.
A direct link is given below:
Bachelor of Laws 4701
Fees
For information regarding fees for UNSW programs, please refer to the following website:
UNSW Fee Website.
Area(s) of Specialisation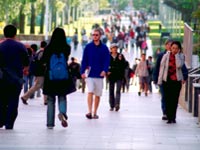 &nbsp