European Studies - EUROC13948
Stream Summary
Stream Outline
THIS STREAM IS FOR STUDENTS COMMENCING FROM 2016.

European Studies is an interdisciplinary area of study focusing on modern European societies and their cultures, past and present, and their historical traditions. The major stream in European studies provides you a deep understanding of the political, ideological, social and cultural forces that have shaped modern and contemporary Europe. European Studies brings together the perspectives and approaches of disciplines such as History, Philosophy, Cultural and Literary Studies, Politics and International Relations, to explore modern Europe.
You should achieve the following learning outcomes upon the successful completion of the stream:
Articulate a broad body of knowledge about European politics, culture and society, past and present
Identify the diverse and multiple legacies and narratives that inform modern European politics, culture, and society
Explain the different disciplinary perspectives on Europe and the extent to which these different approaches complement one another
Stream Structure
If you wish to gain a major stream in European Studies you must complete 60 units of credit including 12 UOC at Level 1, 24 UOC at Level 2, and 24 UOC at Level 3 including the core course.
Level 1

You must complete the following Level 1 core courses:
Level 2

You must complete 24 UOC at Level 2, including at least 12 UOC from the following:
The following courses from other subject areas can also be counted towards the European Studies major stream:
Level 3

You must complete 24 UOC at Level 3, including the Level 3 core course:
And at least 12 UOC from the following:
The following courses from other subject areas can also be counted towards the European Studies major stream: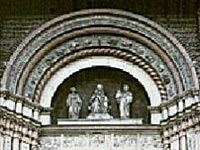 &nbsp