Industrial Chemistry - CEICBH3766
Stream Summary
Stream Outline
Industrial Chemistry involves researching, developing and improving properties of products we use every day through the selection and design of the chemistry employed in industrial processing. It's about taking projects from inception as a research proposal, through product development and on to commercialisation and manufacture.You'll learn how to apply your knowledge engineering and chemistry to design chemical processes and products in environmental management, general industry and services like water delivery. You'll master the entire process, extrapolating small scale, laboratory chemistry into large, industrial scale production. To get work ready, you'll apply these skills through 60 days of approved industry training.
Stream Structure
And ONE of:
And ONE of:
And ONE of:
And ONE of:
And ONE of:
Plus the following course:
And ONE of:
Professional Elective (6 UOC)
Industrial Experience Requirements
Students are required to complete a minimum of 60 days of Industrial Training. This requirement is attached to the course CEIC4000 - results are computed but not entered while the Industrial Training requirement is not met.
Professional Recognition
Successful completion of the BE (Hons) (Chemical Engineering) degree program is accepted by Engineers Australia and by the Royal Australian Chemical Institute as sufficient academic qualification for membership.
Further Requirements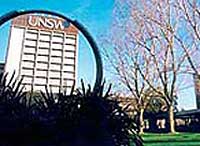 &nbsp