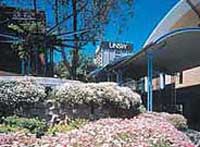 Description

How do you copyright your novel? Do you own your invention (or does your employer/university)? How do you patent your invention? Is internet file-sharing legal? Is it legal to buy a counterfeit DVD? What about a fake designer handbag? Do you still own your photos if you post them on social networking sites?

This course introduces core areas of intellectual property law such as copyright, trademarks, patents and designs law, covering foundational legal principles from a practical perspective. It then discusses hot issues in intellectual property: social pros and commercial cons of fakes and counterfeiting; ownership of the genome and other life forms; pharmaceutical patents and the cost of medicines for developing countries; and non-Western intellectual property traditions/alternatives.
Recommended Prior Knowledge

None
Course Objectives

Assuming no prior legal knowledge, this course aims to give students a good grounding in intellectual property law, and the social and commercial issues associated with it. The course will provide students with basic skills for evaluating whether fact situations give rise to intellectual property issues, and provide a working knowledge about intellectual property issues.
Specifically the course aims to:
introduce the legal context in which intellectual property operates (including a simple introduction to Australian law);
provide an overview of intellectual property law and its effects/consequences;
introduce the foundational principles governing copyright, trademark, patent and designs law, giving students a basic working knowledge of these areas of law.
By the end of this part of the course, a student should be able to:
identify common intellectual property issues,
know how to avoid common intellectual property problems, and
know when it would be prudent to seek legal advice concerning intellectual property.
Main Topics

Introduction to intellectual property law and other relevant Australian law; Copyright (eg. internet downloading; copyright on social networking sites; protecting indigenous art; pirated music & software); Patents (eg. owning the genome & other life forms; pharmaceutical patents and access to essential medicines); trade marks (eg. issues surrounding fake/counterfeit goods such as designer handbags and baby formula).
Assessment

Seminar presentation in group 30%

Class test 1 (45 minutes) 15%

Class test 2 (45 minutes) 15%

Essay (3,000 words) 40%

SUMMER SEMESTER 2011/2012 Assessment
Class test 1 (open-book short answer test on the Australian legal system, 45 minutes – Monday 12 December 2011) -- 15%

Class test 2 (open-book short answer test on copyright, trademark, design and/or patent law, 75 minutes – Firday 16 December 2011) -- 25%

Student's choice of: Class Participation throughout course OR Class Presentation on 15 or 16 December 2011 OR Written Topic Summary of up to 1,500 words due Tuesday 20 Dec 2011 -- 20%

Essay, or other Written Assignment as agreed in writing with the lecturer by 16 December 2011 (maximum 3,000 words. Questions distributed at start of course and assignments due on Fri 20 January 2012 via electronic submission) -- 40%"
Course Texts

The textbook will be Fitzgerald and Elides, Intellectual Property (Thomson Reuters) and a list of other useful readings will be provided in class.