Commerce (Extension) - 8417
Program Summary
Faculty: UNSW Business School
Contact: UNSW Business School Student Centre
Campus: Sydney
Career: Postgraduate
Typical Duration: 2 Years

Typical UOC Per Semester: 24
Min UOC Per Semester: 6
Max UOC Per Semester: 24
Min UOC For Award: 96
Award(s):
Master of Commerce (Extension)
Master of Commerce (Extension) (Specialisation)
View program information for previous years
Program Description
The handbook provides you with information on the degree structure you would need to follow for the year you commence your study.

If you are a prospective student researching your study options, please visit UNSW Business School website for more information.
The Master of Commerce (Extension) program has a long and distinguished history in providing high quality, relevant business education. If you are a non-business graduate wanting to develop your skills and knowledge in business, or if you are a business graduate who would like to broaden your business knowledge, then this program, allowing you to specialise in one or two business disciplines may be suitable for you.
The Master of Commerce (Extension) is innovative, industry-relevant and incorporates the latest thinking in business
Note: If you commenced the Master of Commerce (Extension) degree prior to S1 2018 you should refer to the program structure for the year you first enrolled into the degree. For more information please visit Previous UNSW Online Handbooks.
Program Objectives and Graduate Attributes
Learning goals and associated learning outcomes for the Master of Commerce (Extension):
Knowledge: Our graduates will have current disciplinary knowledge applicable in local and global contexts.
Critical thinking and problem solving: Our graduates will have critical thinking and problem solving skills applicable to business and/or management practice or issues.
Communication: Our graduates will be effective communicators in professional contexts.
Teamwork: Our graduates will be effective team participants.
Ethical, social and environmental responsibility: Our graduates will be aware of ethical, social, cultural and environmental implications of business issues and practice.
Program Structure
Two Compulsory Core Courses
One Data Analysis course: depending on the specialisation chosen.
Three Gateway Core Courses: Which will depend on your specialisation(s) chosen.These courses are designed to give students fundamental business knowledge in a rang of fields.
For your 1st Specialisation:
One Gateway Course: (related to the 1st specialisation chosen).
Five Specialisation Courses: (select 1 from the list of specialisations)
If you choose a 2nd specialisation:
2nd Gateway Course: (select from 2nd specialisation chosen if applicable)
Five Specialisation Courses: (select 2nd from Specialisation list below offered)
If you do not choose a 2nd specialisation:
Five electives (for breadth or depth of learning)
Additional Gateway Course(s) to total 3 (for breadth of learning)
One Capstone Course: You will be required to complete a capstone course dependent on your primary specialisation.


Capstone for Finance/Economics specialisations:
Capstone for Marketing, Risk, Information Systems and Management specialisations:
Or
High performing students will have the opportunity to apply to participate in a MCom(Ext) Practicum. This would replace the Capstone course.
Areas of Specialisation
Academic Rules
The program consists of 16 courses – as per the program structure outlined above.
A maximum of (24 UOC) may be awarded based on your previous business studies.
If you do not have an undergraduate degree you may be eligible for the
Graduate Certificate in Commerce
, a pathway program into the
Master of Commerce (Ext)
.
Fees
For information regarding fees for UNSW programs, please refer to the following website:
UNSW Fee Website.
Entry Requirements
Applicants require a recognised undergraduate degree (or equivalent qualification) with a credit average, as determined by the UNSW Business School.
Additional entry requirements.
Please refer to the Program Structure for the academic requirements relating to this program.
Please refer to the
UNSW Business School website
for further details.
Recognition of Prior Learning
Further Information
Related Program(s)
8404 Master of Commerce
7355 Graduate Certificate in Commerce
Area(s) of Specialisation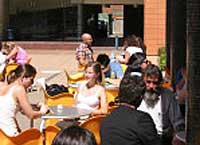 &nbsp