Forensic Mental Health - 7312
Program Summary
Faculty: Faculty of Medicine
Contact: forensicmentalhealth.med.unsw.edu.au
Campus: Sydney
Career: Postgraduate
Typical Duration: 1.0 Years

Typical UOC Per Semester: 12
Min UOC Per Semester: 6
Max UOC Per Semester: 24
Min UOC For Award: 24
View program information for previous years
Program Description
There is a rapidly growing need for a skilled workforce in forensic mental health in NSW. The Forensic Mental Health Services (criminal aspects) are largely provided for by NSW Justice Health and development of new facilities will require additional suitably qualified staff for the foreseeable future. Forensic Psychiatry private practice provides further opportunities for practitioners.
---------------------------------------------------------------
External overseas students are allowed to enrol.
Program Objectives and Graduate Attributes
The Graduate Certificate in Forensic Mental Health provides an opportunity for training in forensic mental health. It covers the theoretical and practical aspects of criminal civil, child and family forensic mental health sub-speciality. It is designed to provide training, skills and expertise required in the forensic mental health workplace both in the private and non-private arena. It can be undertaken on a part-time (one year). The program requires attendance at lectures and in some cases field-site visits. The program is designed for mental health professionals including medical practitioners, nurses, psychologists, and social workers. The program is also open to members of the legal profession and correctional staff.
Program Structure
The Graduate Certificate in Forensic Mental Health will be awarded after the satisfactory completion of 24 units of credit. Students must complete 12 UOC in core courses, and 12 UOC of electives offered by the School of Psychiatry. Approval must be obtained from the Program Coordinator regarding course selection.
Core Courses
Candidates without a clinical background are required to undertake the following course in place of one elective:
Elective Courses
Academic Rules
The program articulates with the Master of Forensic Mental Health 9012 and the Graduate Diploma in Forensic Mental Health 5512. Credit for courses completed as part of the GradDip and the GradCert may be transferred to the Masters program, in accordance with the UNSW policy on credit transfer.
Fees
For information regarding fees for UNSW programs, please refer to the following website:
UNSW Fee Website.
Admission Requirements
An undergraduate degree in health, law or criminology and honours/postgraduate qualifications in one of those disciplines or 2 years professional experience in health, law or criminology.
Contact
Related Program(s)
9012 Forensic Mental Health
5512 Forensic Mental Health
[an error occurred while processing this directive]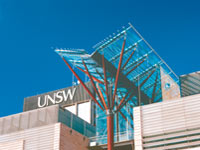 &nbsp