Cyber Security Operations - 8629
Program Summary
Faculty: UNSW Canberra at ADFA
Contact: UNSW Canberra, Student Administrative Services
Campus: UNSW Canberra at ADFA
Career: Postgraduate
Typical Duration: 1 Years

Typical UOC Per Semester: 24
Min UOC Per Semester: 6
Max UOC Per Semester: 24
Min UOC For Award: 48
Award(s):
Master of Cyber Security Operations
View program information for previous years
Program Description
The Master of Cyber Security Operations is a postgraduate award offered by the School of Engineering and Information Technology. It is designed for postgraduate scholars and professional managers with appropriate undergraduate qualifications in management or a related discipline and/or extensive relevant professional experience who wish to gain a more detailed understanding of the managerial and technical skills and expertise relevant to planning, operation and acquisition of the cyber security function.
Program Objectives and Graduate Attributes
This coursework masters degree is designed to meet the demand for executives and managers who oversee the cyber security function in government, industry, law enforcement and Defence. It provides principles gathered from information systems, cyber security, risk, management and governance for managers seeking to enhance their career in cyber security operations.
Program Structure
Students undertaking the MCyberSecOps are required to complete eight coursework courses (48 UOC). Students must complete the four core courses and draw on the list of scheduled courses below to complete the remaining program requirements.

Electives

Students may complete up to two courses (12 UOC) from the Master of Cyber Security program electives or, with the approval of the Postgraduate Coordinator, may complete up to two courses (12 UOC) from a related coursework program.

Core Courses
Elective Courses
Research Project

The option of undertaking a research project worth 12 UOC (ZEIT8297 Project Report -Systems Engineering or ZEIT8199 Project Report - IT) is available to Masters students who obtain a high credit average or better in four courses and is subject to approval by the Postgraduate Coordinator. The project is recommended for those with a strong interest in pursuing original research in a particular area or intending to undertake a higher research qualification. Students undertaking the project are unable to enrol in courses from other coursework programs.
Academic Rules
1. Entry Requirements
1.1 To gain entry into a Masters by coursework program an applicant must:
1.1.1 Have met the requirements of a four year Bachelor degree or a Bachelor degree with Honours with a major in a cognate area from a recognised tertiary institution
or
1.1.2 Have met the requirements of a Graduate Diploma from UNSW in a same or related discipline or an equivalent qualification from a recognised tertiary institution
or
1.1.3 Have met the requirements of a three year Bachelor degree in a cognate area at pass level, which includes a major in a same or related discipline, from a recognised tertiary institution, and have completed at least three years relevant full-time work experience
or
1.1.4 Submit evidence of academic and/or professional qualifications and/or related work experience which is determined by the relevant Program Authority to be acceptable grounds for admission into the degree.
The cognate areas are business or management.2. Enrolment and Progression
2.1 An application to enrol as a candidate for the degree shall be made via myUNSW or on the prescribed form and lodged with Student Administrative Services by the advertised date.
2.2 A candidate for the degree must undertake courses and pass assessment as prescribed by UNSW.
2.3 The program of study shall total a minimum of 48 units of credit.
2.4 The Academic Standing of a candidate shall be reviewed at the end of each session. Movement between levels of academic standing is based on progress, measured by cumulative number of failures.
3. Fees
3.1 A candidate shall pay fees as determined by the UNSW Council.
For information regarding fees for UNSW programs, please refer to the following website: https://my.unsw.edu.au/student/fees/FeesMainPage.html
Faculty Regulations for Postgraduate Coursework Programs
These regulations apply to all postgraduate coursework degrees and are to be used in conjunction with Academic Rules. All rules in this Handbook apply to each student who enters a postgraduate program in 2015. The rules remain applicable until the student exits their program, either by discontinuation or graduation. Students who entered a program in another year should consult the rules and regulations for that year.
Please refer to
Faculty Regulations information
Fees
Related Program(s)
8628 Cyber Security
[an error occurred while processing this directive]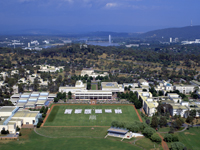 &nbsp