Finance - FINSCS8404
Stream Summary
Stream Outline
Would you like to delve deeper into the complexities of modern financial institutions, and learn the technical tools need to make decisions in financial and capital markets? This Master of Commerce specialisation focuses on how investment financing decisions are made, and how risk-hedging strategies can minimise the damaging effects of adverse movements in variables such as share prices, interest rates, and exchange rates.
Stream Structure
Professional Accreditation
The Master of Commerce (Finance) was accepted into the University Recognition of the CFA Institute. The Master of Commerce (Finance ) curricula is closely tied to professional practice and can help students prepare for the CFA exams.
Further Information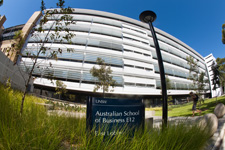 &nbsp