Chemical Process Engineering - CEICMS5341
Stream Summary
Stream Outline
The specialisation in Chemical Process Engineering is defined by a core of disciplinary knowledge and advanced disciplinary knowledge. It provides a solid postgraduate coursework program for the professional chemical engineer wishing to upgrade their skills or extend their knowledge.

Entry Requirements

A student must hold a Bachelor degree in Chemical engineering with Honours II/2 (or equivalent) or an equivalent qualification from a recognised university or tertiary institution, with an average mark of at least 65, in order to be admitted to the stream.
Those without such a qualification are required to argue their prior learning is equivalent to this qualification. For example, a 3- or 4-year Bachelor of Engineering or Science combined with relevant discipline experience (such as chemical or food process operations) may be recognised.
Stream Structure
Disciplinary Knowledge Courses - 30 UOC comprising:
PLUS 24 UOC selected from the following:
Electives - 18 UOC
Students may choose electives from the list above or other courses for which they are qualified to enrol, with the approval of the stream authority.

Students may only choose electives for which they are appropriately prepared by way of prior learning. Up to 12 UOC of foundation knowledge courses may be approved as electives by the Program Authority where appropriate.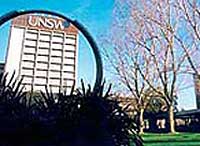 &nbsp