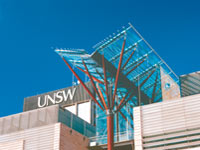 | | | |
| --- | --- | --- |
| | | |
| | | |
| | | |
| | | |
| | Campus: Kensington Campus | |
| | Career: Postgraduate | |
| | Units of Credit: 6 | |
| | | |
| | Indicative Contact Hours per Week: 2 | |
| | Enrolment Requirements: | |
| | Pre-requisite: Academic Program must be 9200 or 9210 or 5740 or 9230 or 9240 or 5760 or 9281 or 5281 or 9211 or 5211 or 9285 or 5285 or 9220 or 5750. | |
| | Excluded: JURD7467, JURD7891, LAWS3067 | |
| | | |
| | | |
| | | |
| | | |
Description

The course will trace the historical origins of international criminal law and its sources, and its development through the jurisprudence of various international criminal tribunals, from Nuremberg to the International Criminal Court in The Hague. The course will also consider the applications and boundaries of international criminal law, and its relationship with international politics.
LLM Specialisations

Recommended Prior Knowledge

Course Objectives

To equip students with an understanding of the sources, institutions, application, potential scope and limitations of international criminal law.
Main Topics

Historical roots of International Criminal Law;
The development and operation of the Nuremberg Tribunal, the ad hoc tribunals and the International Criminal Court;
Particular international crimes (genocide, crimes against humanity, war crimes, aggression), modes of participation in the commission of such crimes, and defences;
International Criminal Law Practice and Procedure;
The application of International Criminal Law in domestic criminal courts; and
Future directions of the development and application of International Criminal Law.
Assessment

Class Participation 10%
Class Exercises 30%
Essay/Assignment 60%
Course Texts

Prescribed
International Criminal Law and Procedure, Robert Cryer, Hakan Friman, Darryl Robinson and Elizabeth Wilmshurst (2nd edn, Cambridge University Press, Cambridge, 2010).
Please refer to the Course Outline which will be provided at the beginning of the relevant semester