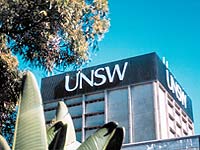 Description

This course, taught by two Indigenous academics, will focus on the historical and contemporary place and experience of Indigenous women within and beyond the constructs of law and society. The course will take an interdisciplinary and intersectional approach to selected legal issues within Australia and internationally. Topics to be covered include: Indigenous women's rights, leadership and participation in society; Indigenous women's experiences in criminal and civil law contexts; and Indigenous women's perspectives on contemporary issues relating to restorative justice, law reform, and legal advice accessibility.
LLM Specialisations

Recommended Prior Knowledge

None
Course Aims

Develop an understanding of the range of issues impacting on Indigenous Women's legal and political participation;
Develop an understanding of the political, economic, legal and social challenges faced by Indigenous women;
Develop an awareness of and ability to apply interdisciplinary perspectives to their studies;
Demonstrate an ability to think critically and to justify their ideas in a reasoned manner;
Demonstrate an ability to identify and conduct appropriate legal research and writing.
Learning Outcomes

A student who has successfully completed this course should be able to:
demonstrate knowledge of the range of issues impacting on Indigenous Women's legal and political participation, including a critical understanding of the policy considerations informing the law in this area;
demonstrate the skills of analysis and evaluation which are required to engage in practical and scholarly legal research. This will include skills necessary to plan effective research strategies; collect, retrieve and collate relevant information; analyse, evaluate and interpret information apply and report on empirical research;
recognise and reflect on ethical and justice issues that are likely to arise in professional practice in this area;
identify and formulate legal issues in this area and engage in critical analysis of those issues;
be able to communicate their understanding and analysis of legal and policy issues in this area to others in both legal and non-legal formats.
Assessment

Class participation 20%
Research essay 80%
Course Texts

To be advised
Resources

A full up-to date reading list will be provided in the course outline.