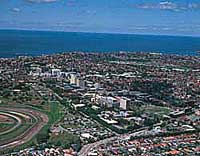 | | | |
| --- | --- | --- |
| | | |
| | | |
| | | |
| | | |
| | Campus: Kensington Campus | |
| | Career: Postgraduate | |
| | Units of Credit: 6 | |
| | | |
| | Indicative Contact Hours per Week: 2 | |
| | Enrolment Requirements: | |
| | Prerequisite: Academic Program must be either 9200, 9210, 9230, 5740, 9235, 5235, 9240, 5760, 9211, 5211, 9281, 5281, 9220 or 5750. | |
| | Excluded: JURD7388, JURD7782, LAWS3188 | |
| | | |
| | | |
| | | |
| | | |
Description

This course focuses on the intersection of public international law and dispute resolution – settlement of disputes between members of the international community. It firstly examines the obligations of states to peacefully settle disputes, and the dynamics of disputes within the international system. It then focuses on formal & ad hoc mechanisms that can be used to address territorial disputes and issues of state liability; responses to systemic breaches of human rights; and trade disputes.

This course is also available to students undertaking relevant postgraduate non-law degree programs at UNSW, provided such enrolment is approved by the appropriate non-law Faculty.
LLM Specialisation

Recommended Prior Knowledge

A basic working knowledge of international law is useful but is not essential.
Course Objectives

To develop an understanding of the unique dynamics of disputes between sovereign states in the international system
To be familiar with the principles of international law that create the obligation upon states to peacefully resolve international disputes
To examine and critically assess the various settlement mechanisms available for resolving, in a peaceful manner, disputes arising between states.
To develop awareness of the appropriateness of particular settlement mechanisms to particular disputes
To apply skills of conflict analysis to international scenarios.
To develop an awareness of academic literature in the field, including critiques of the proliferation of international judicial bodies.
Main Topics

Obligations in international law to settle disputes peacefully, including obligations contained in the United Nations Charter and specific international agreements;
The institutional and ad hoc mechanisms available for state-state dispute settlement, including conciliation, good offices, mediation, fact finding, inquiry, and adjudication;
The role of non-state actors in international disputes;
Case studies of selected disputes and institutions, including the settlement of trade disputes in the World Trade Organisation and the 2000 Tokyo Women's Tribunal;
Systemic issues in international dispute settlement, such as the availability of enforcement mechanisms; regionalism and the consequences of the increasing number of judicial bodies.
Assessment

Class Participation – 10%
Case Study - 20%
Essay - 70%
Course Texts

Prescribed
JG Merrills, International Dispute Settlement (5th edn, Cambridge University Press, Cambridge, 2011)

J Collier and V Lowe, The Settlement of Disputes in International Law: Institutions and Procedures (Oxford University Press, Oxford, 1999)
Resources

Refer to the course outline which will be provided by the lecturer at the beginning of the relevant semester.