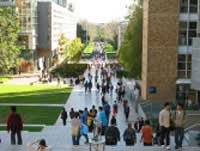 Description

This course considers a key aspect of Australian intellectual property law: the law of copyright, which primarily protects creative and entrepreneurial subject matter such as books, art, music and films. It focuses on key issues such as the history of and justifications for copyright; copyright subject matter; requirements for subsistence; ownership and exploitation issues; infringement, defences and remedies; and moral rights. Attention will also be paid to emerging debates, policy issues and law reform proposals on such issues as the impact of digital technology, rights in entertainment franchises and indigenous artists' rights. The course also considers other aspects of intellectual property law related to copyright, such as designs law and circuit layout protection.

Please be aware that students who take JURD7446 Intellectual Property 1 and/or JURD7448 Intellectual Property 2 will not be able to take JURD7321 Foundations of Intellectual Property Law and/or JURD7357 Advanced Intellectual Property Policy and Practice. Similarly, students who take Foundations of Intellectual Property Law and/or Advanced Intellectual Property Policy and Practice will not be able to take either Intellectual Property 1 or Intellectual Property 2.
Recommended Prior Knowledge

none.
Course Objectives

Demonstrate an understanding of the fundamentals of Australian copyright law
Locate and understand relevant statutory provisions and cases
Discuss difficulties that may arise in application
Identify potential for further law reform
Be aware of the practical limits of statute and litigation in resolving copyright disputes
Note the economic realities that lead to particular outcomes
Main Topics

Introduction to IP
Introduction to copyright: history and Justifications
Copyright subject matter
Requirements for subsistence
Ownership
Exploitation
Infringement
Defences and Remedies
Moral Rights
Emerging issues in copyright law
Designs
Circuit Layouts
Assessment

Research Essay (3,000 words) - 50%

Problem Question (3,000 words) - 50%
Course Texts

K Bowrey, M Handler and D Nicol, Australian Intellectual Property: Commentary, Law and Practice (Oxford University Press, 2011)
Recommended textbook
A Stewart, P Griffith and J Bannister, Intellectual Property in Australia (4th ed, LexisNexis, 2010)
Resources

Refer to the course outline which will be provided by the lecturer at the beginning of the relevant semester.