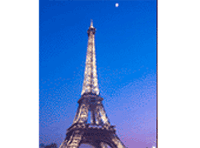 French Studies is a major international language and an official working
language of the United Nations and many other international organisations. The
study of French Studies not only equips students with French communication
skills, but enables them to learn more generally about the structure and
function of language/s, while the study of French literature, linguistics and
culture aids in the development of a critical and inquiring mind.

French Studies graduates have pursued careers in a wide variety of fields, from
teaching to public and diplomatic service, journalism and the media,
administration, private industry and tourism.

Studying French at UNSW

At UNSW, French Studies is taught at the undergraduate level in a number of
streams, catering to students with different levels of French language
experience ranging from absolute beginners to Native French speakers who have a
Baccalaureat or equivalent qualification.

The School of Languages and Linguistics also offers an Honours year and
opportunities for postgraduate study through the degrees of Master of Arts (by
Research) and Doctor of Philosophy (PhD).
Advanced French can be studied in the following Programs

Advanced French Studies can be studied in the following Programs

French can be studied in the following Programs

French Studies can be studied in the following Programs