Humanities Pathway Program - 7016
Program Summary
Faculty: DVC (E) Board of Studies
Contact: asknuragili@unsw.edu.au
Campus: Sydney
Career: Undergraduate
Typical Duration: 1 Years

Typical UOC Per Semester: 24
Min UOC Per Semester: 6
Max UOC Per Semester: 24
Min UOC For Award: 48
Domestic Entry Requirements: See Domestic Entry Requirements
International Entry Requirements: See International Entry Requirements
View program information for previous years
Program Description
The Humanities Pathway Program is an enabling program that provides a pathway into academic study in Arts, Social Sciences and Law for Indigenous students with gaps in their knowledge or preparation for University. Indigenous students who are highly motivated to study in these areas will find this program attractive. Students will receive some academic credit for work completed in the program and will be offered entry to an Arts and Social Sciences or Dual Law/Arts mainstream degree program at UNSW if they have successfully completed the program and achieved the required grades (WAM - Weighted Average Mark).
Arts, Social Work, Social Science, Music, Education - 50 WAM
Media (Media Production), Media (Screen & Sound), Criminology & Criminal Justice - 70 WAM
Media (Comm & Journalism), Media (PR & Advertising), International Studies - 75 WAM
Dual Law/Arts - Interview and WAM
Students will also be eligible for some advanced standing.
Program Objectives and Graduate Attributes
By undertaking the Humanities Pathway program, motivated students will have the opportunity to:
strengthen their academic literacy and communication skills;
develop their critical and analytical thinking;
complete introductory courses in their chosen field and
adjust to University study with a strong support structure.
Students who successfully complete the Law Plan will, in addition, develop foundational legal skills and knowledge and be exposed to a range of practical legal experiences which will equip them to undertake the Dual Law/Arts program.
Program Structure
Students must complete a total of 48 units of credit (UOC) in approved courses. For details of courses please consult the individual plan records below.

The program may be undertaken in the following two streams:
Indigenous students intending to seek admission to the Arts and Social Sciences programs must complete the Arts and Social Sciences (Indigenous) plan.

Indigenous students intending to seek admission to the Dual Law/Arts program must complete the Law (Indigenous) plan, and may only enter combined Law/Arts or Social Sciences programs.
Academic Rules
Students must complete a total of 48 uoc from the approved courses in one of the two plans above.
Students must complete their enabling program within four semesters of study.
Note: Student enrolments will be Commonwealth-funded and students will not have to pay Commonwealth Support charges.
Fees
For information regarding fees for UNSW programs, please refer to the following website:
UNSW Fee Website.
Admission Requirements
Applicants for the Indigenous Plans HUMSA17016 and HUMSC17016:
Applicants must be Indigenous Australians.
Applicants must apply for admission directly through Nura Gili.
Applicants may have completed Pre-Law or other Nura Gili Pre-Programs, or have applied to UNSW through the Nura Gili Access Program.
Applications will be accepted from September until January.
Students must consult Nura Gili prior to enrolment in order to determine an appropriate individualised program.
As part of the selection process shortlisted applicants will be required to complete a short writing skills test and attend an interview with the Faculty of Arts and Nura Gili.
Articulation
The program provides for articulation to Arts and Social Sciences programs and combined Law/Arts and Social Sciences programs. On successful completion, students will be elgible for some advanced standng in completed courses that form parts of Arts and Social Sciences programs and combined Law/Arts and Social Sciences programs.

If, on completion of requirements, a student gains admission to a degree program they would articulate with specified credit.

A student who completes the program but does not wish to proceed to a degree program would be provided with a transcript showing courses undertaken.
Advanced Standing
Students who complete the enabling program and progress to an approved undergraduate degree program will be eligible for advanced standing (transfer credit) in successfully completed courses that form part of that program. For details of credit available please consult the individual plan records.

No credit will be granted to any student for ATSI0001 and ATSI0002 as these are enabling courses to support students in their program.
[an error occurred while processing this directive]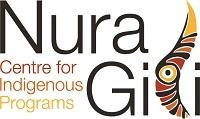 &nbsp