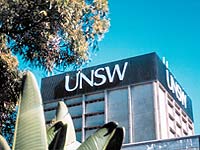 Description

Property, Equity and Trusts 1 is one of the compulsory "core" courses of the law program. The chief aim of the course is to provide students with a sound understanding of the fundamental principles of land law and the role that equitable doctrine (and in particular, the trust) play in moulding and developing property law. Students will be expected to come to grips with key common law principles, examine and appreciate the role of equitable doctrine, and understand the legislative framework and its application where applicable.
Recommended Prior Knowledge

LAWS1071 Contracts 1 and LAWS1072 Contracts 2
Course Objectives

On completion of this course students should be able to:
Solve legal problems by reasoned analysis
Undertake legal research
Argue clearly and persuasively, both in writing and verbally
Read and interpret legislation
Evaluate critically existing legal principles and institutions with a view to determining what reforms, if any, are needed
Apply knowledge to theoretical issues
Develop an individual perspective on the philosophy(ies) underpinning Property, Equity and Trusts
Main Topics

The concept of property
Land, chattels, fixtures
Title to goods
Title to land
Limitation of actions
Doctrines of tenure and estates/waste
Origins of Equity
Native title
Contracts for sale of land
Part performance; legal interests
Introduction to Trusts
Creation of express trusts
Express trusts
Variation and Termination
Resulting trusts
Constructive trusts
Estoppel
Priorities
Assessment

Class Participation - At individual lecturer's discretion. Maximum - 20%
Mid Session Assessment Task - 30%
Final Exam - Minimum 50%. Maximum 70% depending on assessment package available in groups.
Course Texts

Prescribed case book (Property)
Edgeworth B, Rossiter C and Stone M and O'Connor P Sackville and Neave's, Property Law Cases and Materials, Lexis Nexis, 2008
PLUS (Equity Textbook)
Evans M, Equity and Trusts, Butterworths Lexis Nexis, 2008
Recommended Property Text
Gray J, Edgeworth B, Foster N and Grattan S, Property Law in New South Wales, Lexis Nexis, Sydney, 2007
Please see Course Outline for a more detailed list of other recommended books.