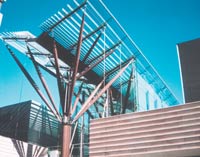 Description

This course is a course in applied legal ethics. It examines the different values, rules and regulations that affect legal practice. Students will (1) learn to identify the values, rules and norms that lawyers should apply in practice; (2) judge what roles lawyers do play in society and the justice system, and what roles lawyers ought to play; (3) identify and begin to develop the skills necessary for ethical practice. The course considers the lawyer-client relationship, the regulatory framework governing legal practice including the role of self-regulation, the role of lawyers as advocates including the responsibility of lawyers for access to justice and the special duties and roles of the criminal defence lawyer, the prosecutor, and the public interest lawyer.
Recommended Prior Knowledge

None
Course Objectives

This course will teach students to:
Recall the central facts and legal principles established in case law we have studied
Explain in your own words the meaning of legal concepts, doctrines and principles we have studied
Analyse case law
Identify the approach of judges in decision-making
Identify legal issues in a hypothetical fact situation
Apply legal principles to a hypothetical fact situation
Evaluate the impact of judgments on people's conduct and affairs
Demonstrate an ethical understanding of the nature of law
Demonstrate your ability to think critically and to justify your ideas in a reasoned manner, rather than purely by way of dogmatic assertions or emotional responses
Communicate effectively in speaking and in writing
Main Topics

Lawyers and clients: communication, representation and advice; interviewing skills; lawyers' fees and costs; representation; aspects of practice
Lawyers' duties and regulation: admission to the legal profession and legal education; self-regulation, competition and reform; the disciplinary process; the Office of the Legal Services Commissioner; duties of competence and care; fiduciary duties
Advocacy and justice: negotiation skills; ethics in negotiating; access to justice; poverty and public interest lawyering; the adversary system and fairness and candour in civil litigation; duties of prosecutors and defence lawyers in criminal trials
Assessment

Class participation - 10%
Kingsford Legal Centre report - 15%
Seminar presentation and handout - 15%
Take home exam - 60%
Course Texts

Prescribed
Y. Ross & P. MacFarlane, Lawyers' Responsibility and Accountability: Cases, Problems and Commentary (Butterworths, 2007).
Recommended
Refer to Course Outline provided by lecturer.