Public Relations & Advertising - 8291
Program Summary
Faculty: Faculty of Arts and Social Sciences
Contact: sam@unsw.edu.au
Campus: Sydney
Career: Postgraduate
Typical Duration: 1 Years
Typical UOC Per Semester: 24
Min UOC Per Semester: 6
Max UOC Per Semester: 24
Min UOC For Award: 48
Award(s):
Master of Public Relations and Advertising
View program information for previous years
Program Description
The Master of Public Relations and Advertising will provide graduates or those seeking to change careers a professionally relevant education in public relations and advertising. The program offers the latest in theory, research and practice with a unique focus on creativity, interactivity and engagement with social and contemporary issues. Students will focus on professional communication practice as well as a selection of electives in media, design and production, interactive environments and web design and marketing communication.
Program Objectives and Graduate Attributes
The Master of Public Relations and Advertising program aims to develop a critical understanding of professional communication through the application of contemporary research and theory to public relations and advertising discourses and contexts. Key objectives are to examine modes of communicative practice including informative, persuasive, creative, promotional, digital and interpersonal discourses and to engage ethically with publics and communities, engage creatively with ideas and production technology and engage professionally with organizational practices. Graduates will develop knowledge of how professional communicators can help organizations build mutually beneficial relationships with publics including citizens, consumers and critics.
Program Structure
Eight courses (48 units of credit) including five core courses need to be completed to satisfy the requirements for this degree. Students must enrol in at least one course per semester. Progress will be reviewed at the end of each semester and students who have completed less than 6 units of credit or failed a course may be asked to justify why they should continue.

Students complete 48 units of credit comprising five core courses:
Plus three elective courses selected from the following list; students may choose electives offered outside the list as approved by the Program Convenor:
Note: Enrolment in electives are subject to pre-requisites being met
Academic Rules
1. The degree of Master of Public Relations and Advertising may be awarded by the Council to a candidate who has satisfactorily completed a program of advanced study.

2. Candidates may proceed to the degree through part-time or full-time study.

Admission Requirements
Admission to the Master of Public Relations and Advertising is based on the applicant holding a recognised Bachelor degree (or equivalent qualification) with performance at credit level or better.

Enrolment and Progression
4. (1) An application to enrol as a candidate for the degree shall be lodged with the Registrar at least two calendar months before the commencement of the semester in which enrolment is to begin.

(2) To qualify for the award of the degree, candidates must obtain over a period of study of not less than two semesters (full-time) or three semesters (part-time), eight courses in one of the majors offered within the Master of Arts program. The maximum period of candidature shall be four academic semeters from the date of enrolment for a full-time candidate and eight semesters for a part-time candidate. In special cases an extension of these times may be granted by the Committee.

(3) A student enrolling in a course must satisfy the prerequisite or corequisite requirements of that course. These requirements may be waived at the discretion of the Head of the School/Unit concerned.

(4) The progress of a candidate shall be reviewed annually by the Committee, and as a result of the review the Committee may cancel enrolment or take such other action as it considers appropriate.

Advanced Standing
5. Students seeking advanced standing must submit documentary evidence of courses completed at the time of initial enrolment. Faculty will then determine the number of units of credit to be granted. Advanced standing will not be granted for courses completed more than six years previously. The maximum advanced standing for a Masters is 18 uoc (equivalent to three courses), a Graduate Diploma is 12 uoc (equivalent to two courses) and a Graduate Certificate is 6 uoc (equivalent to one course).

Articulation
6. The Master of Public Relations and Advertising forms part of an approved sequence of articulated programs comprising the Graduate Certificate, Graduate Diploma and Masters degree in the same area of specialisation, A postgraduate student enrolled in an articulated program may progress from Graduate Certificate to Graduate Diploma to Masters level with full credit for courses completed in earlier programs in the sequence.

Fees
7. Candidates shall pay such fees as may be determined from time to time by Council.
Fees
Area(s) of Specialisation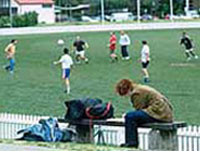 &nbsp