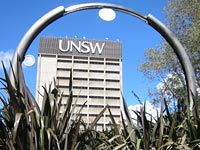 | | | |
| --- | --- | --- |
| | | |
| | | |
| | | |
| | Campus: Kensington Campus | |
| | Career: Postgraduate | |
| | Typical Duration: 1 Years | |
| | Typical UOC Per Semester: 24 | |
| | Min UOC Per Semester: 3 | |
| | Max UOC Per Semester: 24 | |
| | Min UOC For Award: 48 | |
| | Award(s): | |
| | Master of Health Management (Specialisation) | |
| | | |
The Master of Health Management is designed to meet the needs of health managers today and sets the benchmark for health services management training. The program is offered in two streams using scenarios tailored to either the Australian healthcare system or developing health care systems.
Program Objectives and Learning Outcomes
This program has been designed to provide students with the essential knowledge, skills and attributes required for senior managerial roles in health service delivery. A key focus of the program is promoting health leadership in areas of strategic planning, policy and decision-making. A strong emphasis is also placed on understanding and meeting the challenges of safety and quality within current and emerging health service contexts. The objective of the program is to develop judgment-ready practitioners who can impact on health service issues and systems.
The Master of Health Management is offered in either full-time on-campus or part-time external modes. For most courses, external students must attend compulsory residential school workshops at the Kensington campus twice a year, once before each semester of study.

The program comprises 48 units of credit (UOC) consisting of 36 UOC of core courses and 12 UOC of elective courses:

Core Courses
Additional Course Requirement for International Students.
International students from non-English speaking countries enrolled in the full time program in Sydney (Kensington campus) are required to take the following additional preparatory course in their first semester. This course is available for all students to assist to gain maximum benefit from their study.
From 2009 students are required to enrol in REGZ9250 Academic Skills as a non-award course in place of PHCM9100.
Electives

A large variety of electives are offered, enabling students to focus on areas of interest and professional relevance. In addition, students may enrol in electives which are offered by other schools and academic units within the University of New South Wales after seeking approval from the program coordinator. Students may elect to undertake independent studies across selected areas of concentration, to learn about a particular area or course matter of special interest which is not offered in the formal program (PHCM9101/2/3/4/5).

The following electives are offered:
The Master of Health Management (MHM) articulates with the Graduate Diploma in Health Management and the Graduate Certificate in Health Management (GradCert).

Please refer to the Program Structure above and contact the school office for further information.
A recognised Bachelor degree in a relevant discipline plus two years experience in health services.
Related Program(s)
7360 Health Management
5509 Health Management
8902 Health Management (Ext)
9047 Public Health/HealthManagement

Area(s) of Specialisation