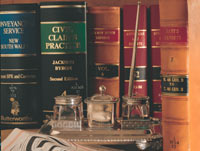 | | | |
| --- | --- | --- |
| | | |
| | | |
| | | |
| | | |
| | Campus: Kensington Campus | |
| | Career: Postgraduate | |
| | Units of Credit: 6 | |
| | | |
| | Indicative Contact Hours per Week: 4 | |
| | Enrolment Requirements: | |
| | Prerequisite: LAWS1011, LAWS1011; Corequisite: LAWS2311 | |
| | Equivalent: EURO2700, JURD2232, LAWS3232 | |
| | Excluded: JURD2232, LAWS3232 | |
| | | |
| | | |
| | | |
Description

When European communist states collapsed like a pack of cards, there was an explosion of euphoria in the region and around the world. Post-communism has turned out, however, to be a more complex, variable, and uncertain condition than was anticipated by many of those who greeted it with such enthusiasm.

This course will introduce students to the laboratory of social/political/legal change, which post-communist Europe has become. Students will learn of the nature and legacies of communism, and of the ambitions of the first post-communist reformers, and will be introduced to some of the characteristic features of the post-communist world, to some of its difficulties, problems, challenges and triumphs; and to similarities and differences among the developments in post-communist societies.

The course will discuss some of the major successes of post-communist countries and some of their major failures, and students will be encouraged to reflect on similarities and differences between post-communist realities and those of the society/ies which they know.
Recommended Prior Knowledge

None
Assessment

Class participation - 20%
Research essay - 80%
Course Texts

Recommended
Refer to Course Outline provided by lecturer.
Resources

Refer to Course Outline provided by lecturer.