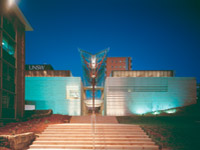 Description

The student editor of the Australian Indigenous Law Review (AILR) works closely with the editor/s and editorial board of the AILR, and reports to the Director and the Coordinator of the Indigenous Law Centre. This position plays a vital role in the production of up to two issues of the AILR. The student editor has the opportunity to conduct research, edit articles, write head-notes and other introductory comments, and undertake a range of other tasks connected with the production of the AILR. A total of 140 hours must be completed within the Centre over the session.
Recommended Prior Knowledge

Knowledge of editing processes and previous research experience would be an advantage.
Course Objectives

This course is run to enable students to gain experience in research, writing and editing articles and to increase their awareness and understanding of judicial decisions, and developments in a specific area of Law.
Main Topics

The AILR reports on the following areas:
Commentary
Court and tribunal decisions
Legislative developments
Agreements, treaties and settlements
Policy and procedure
Inquiries and reports
International developments
Assessment

A weekly reflective journal of 1-2 pages and weekly log of work undertaken - 30%
Collation of Recent Developments for ILC website - 20%
In house, regular attendance - 20%
Overall performance - 30%

This is a Pass/Fail course. All of the above components must be completed to be eligible for an SY grade.
Course Texts