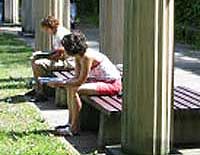 | | | |
| --- | --- | --- |
| | | |
| | | |
| | | |
| | | |
| | Campus: Kensington Campus | |
| | Career: Postgraduate | |
| | Units of Credit: 6 | |
| | | |
| | Indicative Contact Hours per Week: 2 | |
| | Enrolment Requirements: | |
| | Prerequisite: LAWS1001 and LAWS1011 and Corequisite: LAWS2311; Prerequisite: JURD7101 and JURD7111 and Corequisite: JURD7211 | |
| | Excluded: LAWS8020 | |
| | | |
| | | |
| | | |
Description

The expansion of international trade has generated a substantial increase in the number and nature of international disputes. This course aims to provide students with a theoretical and practical basis to compare and analyse varying approaches to conflict in the international commercial setting. Utilising available dispute resolution mechanisms effectively requires consideration of a number of issues including, the court's jurisdiction over foreign parties, international conventions and institutions, applicable domestic legislative regimes for international litigation and arbitration, the likelihood of enforcement as well as other cross-cultural considerations. In a three module structure comprising, International Alternative Dispute Resolution, International Litigation and International Arbitration, this course aims to give students an overview as to the dispute resolution methods available, their use and effectiveness in the international commercial setting as well as practical considerations in terms of drafting dispute resolution clauses and arbitration agreements the process of negotiations, and institutional mediations and arbitrations.
Recommended Prior Knowledge

None
Course Objectives

A candidate who has successfully completed this course will:
Have gained a good appreciation of the different models of dispute resolution.
Understand the interaction between international institutions, domestic laws and dispute resolution practice.
Have critically examined the application of dispute resolution mechanisms in the context of recent international commercial disputes and be alert to considerations in preparing international contracts and agreements.
Have considered a number of instructive case studies;
Be better equipped to deal with or advise on the appropriateness of dispute resolution mechanisms at any given stage of an international transaction.
Engaged in a practical case study in which the student will act as a negotiator/advocate or arbitrator
Main Topics

Development of international mediation and comparative approaches to mediation;
Presence of non-adjudicative dispute resolution procedures in institutional rules.
Issues arising out of the multiplication of procedures for the settlement of international disputes.
Arbitration of private and mixed disputes- trends in arbitration; applicable law and institutions.
Dispute resolution clauses and arbitration agreements.
Investment Treaty Arbitration
The process of arbitration and enforcement and challenge of awards.
Judicial jurisdiction in cases involving international business transactions
Provisional remedies and procedural problems in transnational business litigation.
Assessment

Class attendance and participation: 10%
Participation in Dispute Resolution
Exercise: 30%
Research Essay 60%
Course Texts

A compilation of articles and materials will be available for purchase by the students which will comprise the required reading for the course.
Recommended
Mo, International Commercial Law (4th ed, Lexis Nexis Butterworths, 2008)
Contemporary Issues in International Arbitration and Mediation: The Fordham Papers, Volume 2 (2008). Edited by Arthur W. Rovine. (under review)
Christian Buehring-Uhle, Arbitration and Mediation in International Business (Kluwer, Deventer/Boston, 1996)
Merrills, J, International Dispute Settlement (4th ed, Cambridge,2005)
Resources

Refer to the course outline which will be provided by the lecturer at the beginning of the relevant semester.