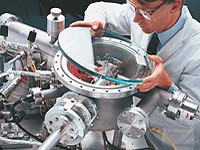 | | | |
| --- | --- | --- |
| | | |
| | | |
| | | |
| | | |
| | Campus: Kensington Campus | |
| | Career: Postgraduate | |
| | Units of Credit: 6 | |
| | | |
| | Indicative Contact Hours per Week: 4 | |
| | Enrolment Requirements: | |
| | Prerequisite: LAWS1001, LAWS1011; Corequisite: LAWS2311; Excluded: CRIM2024, CRIM2026. Prerequisite: JURD7101, JURD7111; Corequisite: JURD7211; Excluded: CRIM2024, CRIM2026. | |
| | Excluded: LAWS3105 | |
| | | |
| | | |
| | | |
Description

Penology is an advanced socio-legal, research-based elective involving a study of the field of penality. It should be attractive to advanced level students looking for a research- based elective which enables you to hone your research and writing skills and develop your theoretical, legal, policy and presentational skills in a collegial, interactive teaching environment in which students are treated with respect.
Recommended Prior Knowledge

Completion of Criminal Law 1 and 2.
Course Objectives

To study and critically reflect upon a range of materials and issues which arise out of what traditionally has been called penology, or the study of punishment
To develop an understanding of the key processes involved in the field of penality (the development of policy analysis skills which are transferable and interdisciplinary intellectual skills)
To improve student's interdisciplinary capacities
To enhance the ability to move between theoretical, legal, sociological, criminological and penological, and cultural sources and knowledges
To enhance their abilities to produce a publishable quality piece of research work
To develop and refine research and writing skills
A capacity to construct an argument, both written and oral, which combines doctrinal and interdisciplinary research skills, detailed doctrinal disciplinary knowledge, and enhanced policy skills
Main Topics

The phenomenon of mass imprisonment
The "new punitiveness", sentencing and parole
The courts, the law and prisoners rights
Intractables and supermax prisons
Indigenous imprisonment
Women's imprisonment
Immigration detention
Prison privatisation
Assessment

Parole assignment: 20%
Class participation: 10%
Essay Synopsis and seminar presentation: 10%
4,000 word research essay: 60%
Course Texts

Prescribed
Course Materials, available through UNSW bookshop.
Brown, D. and Wilkie, M. (eds) Prisoners as Citizens (2002), The Federation Press: Sydney
Bree Carlton, Imprisoning Resistance, Institute of Criminology Press: Sydney (2007)
David Garland, The Culture of Control, Oxford Univ Press (2001)
Bernie Matthews, Intractable, Pan Macmillan Aust (2006)
John Pratt, Penal Populism, Routledge (2007)
John Pratt, David Brown, Mark Brown, Simon Hallsworth, and Wayne Morrison (eds) The New Punitiveness, (2005) Willan Publishing (Available through The Federation Press in Sydney)
Resources

Library holdings. Guest speakers. Prison visit organised if possible.