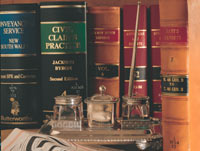 Description

This course introduces students to the policies and legal principles operating in the global economy and their relationship with human rights. It examines the basic principles of international human rights law, with particular emphasis on economic and social rights, and analyses the impact on those rights of the global economic institutions and multinational corporations. Controversial issues will be explored, including the lending policies of the Bretton Woods Institutions (the World Bank and the IMF), the human rights impacts of the law of the World Trade Organisation and liberalisation of foreign investment in the Global South. The course studies and evaluates current initiatives for the regulation (and self-regulation) of transnational corporations in relation to human rights. Cases raising relevant human rights issues before the WTO's Appellate Body and before selected national and international courts and tribunals are studied in detail.
Recommended Prior Knowledge

None
Course Objectives

Upon completing this course, it is expected that students will:
Have a sound knowledge of the main legal concepts and principles of international human rights law
Be familiar with the regulation of international commercial activity through international investment and trade law, municipal law and various international 'soft law' mechanisms
Be able to identify major contemporary problems arising at the intersection of human rights law and international commercial law, policy and activity
Be aware of on-going and future issues in the area of human rights in the global economy
Have completed an independent research essay on a core topic of human rights in the global economy
Main Topics

International human rights
Economic and social rights
Measuring economic/social rights impacts
Development and human rights
The international economic organisations
International trade and human rights
International investment and human rights
Transnational corporations and human rights
Human rights and company law
Environmental protection in the global economy
Globalisation and the rule of law
Assessment

Class participation - 20%
Research essay - 40%
Exam - 40%
Course Texts

Prescribed
Course Materials should be purchased from the UNSW Bookshop prior to the first class.
Recommended
Additional materials will be distributed during classes. Please see Annexure 1 Course Reading Guide. Library assistance may be obtained from the Law Library staff on Level 1.