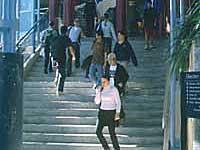 Description

This course provides an advanced analysis of law and policy covering general insurance. The insurance industry has undergone unprecedented levels of economic and legal reform, as well as rapid convergence with, and sometimes divergence from, other financial services. This course studies the mix of case law and statutory regulation (including codes) that makes up contemporary insurance law. Note that the course does not cover life insurance or health insurance.
LLM Specialisations

Corporate and Commercial Law; Corporate, Commercial and Taxation Law.
Recommended Prior Knowledge

None
Course Objectives

A candidate who has successfully completed this course should be able to:
Understand the role of insurance
Under the regulation of general insurance and in particular the differing roles of APRA and ASIC
Understand the law as it relates to the formation and content of insurance contracts
Have a critical familiarity with the issues that arise in disputes under insurance contracts
Main Topics

Key insurance concepts
Risk management frameworks
Regulatory matrix
Regulation structure
Prudential regulation
Financial services licensing
Intermediaries
Insurance contract - formation
Insurance contract - contract terms
Insurance contract - claim and claims terms
Insurance complaints and litigation
Reinsurance
Market in crisis - insolvency case study
Assessment

| | | |
| --- | --- | --- |
| Class participation | Preparation and engagement in class | 15% |
| Essay synopsis | 1,000 words | 15% |
| Research essay | 5,000 words | 70% |
Course Texts

Prescribed
Please refer to course outline.
Recommended
Please refer to course outline.