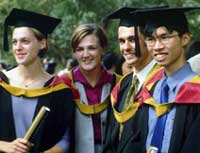 | | | |
| --- | --- | --- |
| | | |
| | | |
| | | |
| | | |
| | Campus: Kensington Campus | |
| | Career: Postgraduate | |
| | Units of Credit: 6 | |
| | | |
| | Indicative Contact Hours per Week: 3 | |
| | Enrolment Requirements: | |
| | Prerequisites: LAWS1210, LAWS2311, LAWS1001; Corequisite: LAWS2321, LAWS1011; Excluded: LAWS3318 Prerequisites: JURD7110, JURD7211, JURD7101; Corequisite: JURD7221, JURD7111; Excluded: JURD7418 | |
| | Excluded: LAWS3170 | |
| | | |
| | | |
| | | |
Description

The course is a practical introduction to courtroom advocacy. Students will be exposed to examples of various types of advocates and advocacy techniques and problems found in leading cases, trial transcripts, novels, plays, films, and biographies of advocates. Much of the course is devoted to practical exercises.
Recommended Prior Knowledge

Pre-requisites are Law, Lawyers and Society; Litigation 1; Criminal Law 1. Completion of Litigation 2 and Criminal Law 2 is recommended but not required. Litigation 2 and Criminal Law 2, however, will be co-requisites for students who have not completed them.
Course Objectives

The course aims to foster an understanding of:
the essential attributes of great advocates
the role of the advocate within the trial process
case theory and preparation
the skills and techniques of the trial advocate
the interaction between rules of evidence and the examination of witnesses
the nature of appellate advocacy.
Main Topics

The main topics to be discussed are:
Essential qualities and skills of advocates
Advocacy as the art of persuasion
The problems of advocacy: ethics and misconduct
Preparation for trial
Case theory
Evidentiary and procedural issues in practice
Opening and closing addresses
Examination-in-chief and objections
Cross-examination
The use of written and oral submissions
Sentences
Appeals
Assessment

50 per cent for the course essay: 5000 words
10 per cent for court visits and diary notes
40 per cent for practical advocacy exercises (including mock trial)
Course Texts

David Ross QC, Advocacy (2nd ed) Cambridge University Press
Study Kit
Recommended
Refer to Course Outline provided by lecturer.
Resources

Refer to Course Outline provided by lecturer.