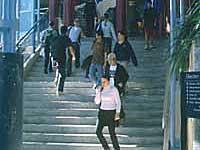 Description

This course focuses on the constitutional law principles which have influenced and continue to influence aspects of contemporary Australian constitutional law and structure. The object of the course is to demonstrate that the substance of many current principles may be traced to developments in the colonial era. The first three weeks of the course centre on discussion and analysis of prepared materials. The remaining four weeks are allocated to student led seminars on topics selected for research essays.
Recommended Prior Knowledge

None
Course Objectives

The course seeks to demonstrate:
How key ideas in Australian contemporary constitutional law evolved from developments in the Australian colonial era and, more generally, from relevant aspects of British colonial history and law
The importance of understanding the historical context in which constitutional problems within the Empire arose
The value contemporary scholarship can bring to colonial constitutional issues that were left unresolved or have not been adequately analysed
Main Topics

Peace, order and good government
Plenary within limits
Repugnancy, paramountcy and the Colonial Laws Validity Act: was Justice Boothby right?
Executive power and non-citizens in colonial Australia
Assessment

Class presentation
Research essay
Course Texts

Prescribed
A book of prepared materials covering the discussion topics.
Recommended
Refer to Course Outline provided by lecturer.
Resources

Refer to Course Outline provided by lecturer.