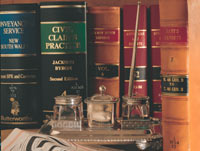 Description

This course aims to provide a broad understanding of Australia's regulation of industrial relations, drawing on the historical basis for the regime as well as developments over the past century. It seeks to set contemporary developments up to and including the recent wide ranging amendments to Australia's workplace relations laws in the context of the political and economic imperatives driving the regime. The course will be taught alongside The Law of Employment, which will focus on the contractual relationship between individual employer and employee, while this course will set out the wider regulatory landscape in which such relationship exists.

The course examines how both common law and statute have dealt with the conflict arising between the parties in the workplace as well as the rights and responsibilities arising from the nature of the employment relationship, such as through regulation of industrial action, the role of representative parties and the setting of industry standards of terms and conditions of employment.
Recommended Prior Knowledge

None
Course Objectives

On conclusion of this course students should be able to:
Demonstrate an understanding of the role of workplace conflict in the formation of Australia's industrial regime
Apply their knowledge and understanding of industrial laws to apply relevant remedies to a workplace dispute both under the laws as they existed up until this year and under the amendments
Demonstrate an understanding of the political context within which these laws operate
View these laws from a critical perspective
Relate what they have studied in this course to their own experiences, and to the world around them
Communicate intelligently and articulately on the topic of industrial law
Conduct research on industrial law topics
Assessment

Class presentation - 20%
Final exam - 80%, or 50% if you choose to complete one optional assessment below

And optional:
Research essay or Learning journal - 30%
Course Texts

Prescribed
Breen, Creighton and Stewart, Labour Law (4th ed, Federation Press, 2005)

References to (required reading) cases and / or articles will be distributed during the course.
Recommended
Refer to Course Outline provided by lecturer.