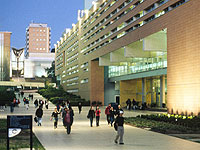 Description

Since the International Year of Disabled Persons in 1981, there has been a gradual, but still incomplete, transformation of laws concerning persons with disability from a framework of care and control to a rights-based framework. This has resulted in the enactment of the Disability Discrimination Act 1992 (Cth) and in a number of legislative reforms at State level including the Guardianship Act 1987 (NSW) and amendments to the Anti-Discrimination Act 1977 (NSW). In March 2006 the Australian government became a signatory to the United Nations Convention on the Rights of Persons with Disabilities. In order to understand these developments, this course examines the legal framework in the light of the historical treatment of people with disability, and critically evaluates the social construction of disability and the ensuing policies and practices. The theoretical context and legislative responses will then be tested by an examination of a number of case studies. These include case studies on medical treatment, employment, guardianship and treatment in the criminal justice system. Finally, the role of law and social policy in facilitating change for people with disabilities will be considered.
Recommended Prior Knowledge

None
Course Objectives

Upon completing this course, it is expected that students will have:
Developed an understanding of the framework of international, national and state legal norms that underpin disability rights
Developed an understanding of key legal and policy issues as they affect people with disabilities
Developed critical and analytical skills through detailed examination of the relevant legislation and case law
Acquired appropriate skills to research and assess developments in law and policy in the light of the current debates concerning disability
Developed a capacity to work both independently and as a productive member of a team
Acquired the appropriate skills to enable them to critically evaluate those areas of law and social policy which require reform, and develop strategies for change
Developed written and oral communication skills required to articulate and defend arguments in the context of law reform
Main Topics

Disability theory: historical context; social model; equality and human rights
International law: equality and discrimination
Domestic law
Discrimination
Civil and political rights: access to justice; criminal justice and intellectual disability; voting; jury duty; legal capacity and guardianship; compulsory intervention; access to justice and mental health
Economic, social & cultural rights: employment; education; living in the community; sexuality; right to life; fertility; access
Assessment

Class participation (10%)
Briefing note (15%)
Oral evidence exercise (15%)
Submission (60%)
Course Texts

Recommended
Refer to Course Outline provided by lecturer.