Commerce / Law - 4733
Program Summary
Faculty: Faculty of Law
Contact: http://www.law.unsw.edu.au/
Campus: Sydney
Career: Undergraduate
Typical Duration: 5 Years

Typical UOC Per Semester: 24
Min UOC Per Semester: 6
Max UOC Per Semester: 24
Min UOC For Award: 240
UAC Code: 426000
Domestic Entry Requirements: See Domestic Entry Requirements
International Entry Requirements: See International Entry Requirements
Award(s):
Bachelor of Commerce (Double Major)
Bachelor of Commerce (Major)
Bachelor of Laws
View program information for previous years
Program Description
This program is for new 2018 commencing students. If you are a continuing student please refer to the Online Handbook in the year you started your Dual Law degree or contact the Faculty of Law for advice.
The Bachelor of Laws degree may be combined with a Bachelor of Commerce specialising in Accounting, Business Economics, Business Strategy and Economic Management, Financial Economics, Finance, Human Resource Management, Information Systems, International Business, Management, Marketing, Real Estates Studies or Taxation.
This program provides an opportunity to obtain two degrees of professional importance to business, administration and commercial law practice.
Duration/Award
The program is a five year full-time dual program leading to the award of the two degrees of Bachelor of Commerce and Bachelor of Laws (BCom/LLB).
Distinction
The BCom degree may be awarded with Distinction where a student has achieved a weighted average mark (WAM) of at least 75% in the UNSW courses completed as part of that degree and completes 72 UOC at UNSW in that program.
Transferring Majors (Streams)
Students must nominate a major (stream code) at enrolment. Subsequent transfers to another major may be possible subject to the approval of both Faculties.
Graduation
Candidates enrolled in the dual degree programs may be awarded the degree of BCom after the completion of specified requirements. Full details are given in the 'Rules Relating to the Award of Degrees'.
Approved Sequence of Study
Students must study commerce courses in a sequence approved by the Australian School of Business and law courses in a sequence approved by the Faculty of Law. Approved sequences for each dual program are given below; other sequences may be approved under special circumstances.
Program Objectives and Graduate Attributes
At the completion of this program, students will have obtained a sound knowledge base in the disciplines of both Commerce and Law.

On successful completion of the BCom component, students will have the ability to:
demonstrate business knowledge and apply that knowledge in business problems
demonstrate critical thinking and problem solving skills
present complex issues in coherent written statements and oral presentations
demonstrate understanding of disciplinary issues in a local or global context
demonstrate understanding of the principles of working collaboratively in teams
understand the social and ethical dimensions in their chosen disciplinary areas
Program Structure
Total Unit Requirements
Law compulsory courses - 96 UOC
Law prescribed elective - 6 UOC
Law elective courses - 42 UOC
Approved Commerce courses - 96 UOC (including first year compulsory and flexible core courses, one commerce major and business free electives)
Total 240 UOC
General Education Requirements
Students enrolled in dual law degrees (with exception to Jurisprudence/Law) are not required to complete general education courses.
Honours
Honours in Commerce
High achieving students may undertake honours in the area of their business major by enrolling in 4501 BCom(Hons) program, a separate 1 year (48UOC) program. Students may gain entry to program 4501 after completion of 144UOC including all requirements of the BCom component within the Commerce/Law dual program. Please refer to the Handbook entry for program 4501 for full details.
Honours in the Laws
High achieving students may be eligible to graduate with a Bachelor of Laws (Honours).
Please visit the
Honours
in law website for further information about the current Honours policy (applicable to students who commenced the LLB in 2014 or earlier) and the new policy (applicable to students who commenced the LLB from 2015 onwards).
Academic Rules
For Academic Rules relating to the Bachelor of Laws
For Academic Rules relating to the Bachelor of Laws component of this combined degree program, please refer to program 4701. Although 4701 program is no longer on offer, all combined law students enrolled in the LLB will need to comply with the rules stated here.
A direct link is given below:
Bachelor of Laws 4701
For Rules relating to the award of the degree of Bachelor of Commerce:
Please refer to the Program Structure for the academic requirements relating to this program. Rules relating to the award of the degree of Bachelor of Commerce shall apply wherever relevant. Students are advised to consult the
Academic Rules
for further information.
Candidates for the dual Commerce/Law degree program may be awarded the degree of BCom when they have completed a minimum of 144UOC including all the requirements for the BCom component of this program.
Fees
For information regarding fees for UNSW programs, please refer to the following website:
UNSW Fee Website.
Area(s) of Specialisation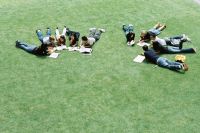 &nbsp