Commerce/Adv Science (Hons) - 3593
Program Summary
Program Description
Program Objectives and Graduate Attributes
On successful completion of the Bachelor of Commerce, students will have the ability to:
demonstrate business knowledge and apply that knowledge in business problems;
demonstrate critical thinking and problem solving skills;
present complex issues in coherent written statements and oral presentations;
demonstrate understanding of disciplinary issues in a local or global context;
demonstrate understanding of the principles of working collaboratively in teams;
understand the social and ethical dimensions in their chosen disciplinary areas.
Program Structure
A total of 240 units of credit are required to complete this dual degree program. Students must satisfy the following requirements for the Bachelor of Commerce and the Bachelor of Advanced Science (Honours) components. Where the requirements for the two programs are completed in less than 240 units of credit due to overlapping courses, students may satisfy the remaining units of credit from those offered from within UNSW Science or UNSW Business School.
BCom Compulsory core courses
Core statistics course
BCom Flexible core courses
SCIF1121 or SCIF1131
An approved major from the B Commerce program
UNSW Business School electives
An approved major from the Advanced Science (Honours) program;
Science elective courses ('Science' courses are defined in Rules below.)
48 units of credit Honours Year within the Bachelor of Advanced Science (Honours) program
Students are required to complete 6 UOC (1 course) of statistics selected from:
Accounting
Business Economics
Business Strategy and Economic Management
Business Law
Finance
Financial Economics
Human Resource Management
Information Systems
International Business
Management
Marketing
Real Estate Studies
Taxation
Honours
Academic Rules
Students must complete a minimum of 144 units of credit;
Students must complete at least one approved Advanced Science (Honours) major, and this must be declared before enrolling in Level II courses. Information about how to declare a major can be found on the Science Centre website. (See 3962 Advanced Science (Honours) for list of available majors;
Student may choose to complete an optional minor using their science electives. (See 3962 Advanced Science (Honours) for list of available minors);
SCIF1121 Advanced Science: Professional Perspective and Practice (6 units of credit) or SCIF1131 Science: Technological and Professional Perspectives (6 units of credit) must be completed in first year. Students taking the Vision Science major should take VISN1101 Seeing the World: Perspectives from Vision Science instead of SCIF1121 or SCIF1131.
An Honours Year of 48 units of credit must be completed. Honours may only be completed in one discipline. For information regarding the admission requirements and application process for honours, please see the information under 'Honours' on the 3962 Advanced Science (Honours) program page;
In addition to the courses required for a student's chosen major, SCIF1121/1131, and honours, students must take 'science' courses so that the major plus SCIF1121/1131, plus Honours year plus 'science' courses total 144 units of credit;
Students must complete at least 24 units of credit of 'science' Level I courses;
Students must complete at least 30UOCof Level III 'science' courses;
When offered in a particular major, students must take higher versions of any level II or level III courses. Any variation to this must be approved by the Associate Dean (Academic Programs) or nominee;
Students may not enrol into Level II courses until at least 30UOC of Level I courses have been completed.
Students may not enrol into Level III courses until at least 72UOC of courses have been successfully completed.
Progression to stages 2, 3, and 4 of this program is subject to academic performance. Students will be required to attain a weighted average mark (WAM) of 70 in each semester. If a student does not maintain this minimum level of academic performance, they will be transferred to the 3529 Bachelor of Commerce/ Bachelor of Science.
Fees
Professional Recognition
Further Information
Area(s) of Specialisation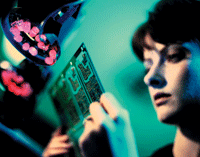 &nbsp