Computer Sci & Eng (Honours) - 4515
Program Summary
Faculty: Faculty of Engineering
Contact: http://www.cse.unsw.edu.au
Campus: Sydney
Career: Undergraduate
Typical Duration: 1 Years

Typical UOC Per Semester: 24
Min UOC Per Semester: 6
Max UOC Per Semester: 24
Min UOC For Award: 48
Domestic Entry Requirements: See Domestic Entry Requirements
International Entry Requirements: See International Entry Requirements
Award(s):
Bachelor of Science (Honours)
View program information for previous years
Program Description
The Bachelor of Science (Honours) program in Computer Science and Engineering is a 1 year full-time or 2 year part-time award undertaken by eligible students after completion of a 3 year Bachelor of Science program in a relevant discipline and offers students an opportunity to deepen their understanding of the discipline through the completion of advanced coursework and a research thesis.
Program Objectives and Graduate Attributes
The goals of the program are to:
Provide advanced training to enable graduates to competently undertake sophisticated computing tasks in industry and commerce.
Provide investigative academic training in preparation for undertaking postgraduate research, through Masters and PhD programs.
In attaining these goals the following objectives are considered important:
To expand the scope and depth of training, by coursework, in chosen areas.
To foster the development of personal initiative and group interaction by encouraging individual and cooperative investigation of topics of interest.
To foster the development of creativity and project management by the planning and undertaking of significant project work in the form of a research thesis.
To promote the development of verbal and written presentation skills.
To provide an environment for open and free enquiry based on the accepted tenets of academic scepticism.
To expose students to the rigour and excitement of novel enquiry.
Program Structure
Completion of an approved major worth 48 units of credit.
Computational Biology - undergoing final stages of approval for 2015
Honours
Honours is awarded under the following principles:
Honours Class 1 - WAM of 85 and over
Honours Class 2, Division 1 - WAM of 75 to less than 85
Honours Class 2, Division 2 - WAM of 65 to less than 75
Honours Class 3 - WAM of 50 to less than 65
The WAM is based on an average of results in courses required for completion of the degree. Courses are weighted by their unit of credit value.

Students with a WAM of 85 or higher will be considered for the university medal consistent with the UNSW Medal Procedure.
Academic Rules
Graduation in this program is subject to completion of an approved program of 48 UOC and an overall WAM greater than 50.

Students who do not maintain satisfactory performance, or who are unlikely or unable to maintain a WAM of 50, will not be permitted to continue in the program.
Fees
For information regarding fees for UNSW programs, please refer to the following website:
UNSW Fee Website.
Entry Requirements
Admission to the Bachelor of Science (Honours) is subject to:
Completion of a 3 year BSc Computer Science or Bioinformatics at UNSW or equivalent; and
An overall weighted average (WAM) mark of 65 or higher.
Nomination of a suitable thesis topic which will be subject to the availability of a suitable supervisor.
Domestic Honours applications will be paper-based direct to UNSW, and international Honours applications via Apply Online.

All existing UNSW students who have completed the BSc program should apply to the School of Computer Science and Engineering directly.
Area(s) of Specialisation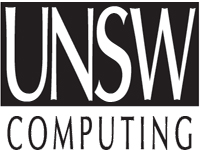 &nbsp