Food Science (Honours) - 3061
Program Summary
Faculty: Faculty of Engineering
Contact: School
Campus: Sydney
Career: Undergraduate
Typical Duration: 4 Years

Typical UOC Per Semester: 24
Min UOC Per Semester: 6
Max UOC Per Semester: 24
Min UOC For Award: 192
UAC Code: 425600
Domestic Entry Requirements: See Domestic Entry Requirements
International Entry Requirements: See International Entry Requirements
Award(s):
Bachelor of Science (Honours)
View program information for previous years
Program Description
THIS IS A FOUR YEAR FULL-TIME PROGRAM IN FOOD SCIENCE.

Students interested in the one year Honours program should see Program 3065
The UNSW Bachelor of Science (Honours) in food science is designed to equip you for a career as a professional food scientist. We provide you with a solid background in mathematics, natural and applied sciences that will prepare you for learning knowledge and skills in a food science specialisation. You will get the chance to apply yourself to food product design and enquiry projects, professional food practice, food systems management and conduct research towards your thesis project.
The four year program is offered in 2 disciplines:
Program Objectives and Graduate Attributes
Students should be able to demonstrate understanding and application of specialised knowledge within a systematic and coherent body of knowledge, including established theories relevant to the discipline, professional field or highly-skilled work context.
Students should be able to plan and execute a piece of research or a professional project with some independence.
Students should be able to reflect critically on existing theoretical knowledge, ideas and practice within the relevant field to address the research topic.
Students should be able to communicate their research ideas in a variety of formats to diverse audiences.
Students should be able to demonstrate personal autonomy and accountability in the acquisition or application of knowledge or skills.
Students should be able to demonstrate the ability to apply, the principles of teamwork and collaboration.
Students should be able to demonstrate an understanding of international perspectives relevant to the discipline or professional field.
Program Structure
Program Structure Rules
168 UOC stream +
12 UOC GenEd +
12 UOC electives (Foundational Disciplinary or Disciplinary Knowledge Courses)*
* Courses to be taken from Professional Elective List specified by individual stream.
Academic Rules
Honours calculations

Award of Class of Honours

Class 1: WAM of at least 80 and Thesis Mark of at least 65
Class 2 Division 1: WAM of at least 75 and Thesis Mark of at least 65
Class 2 Division 2: WAM of at least 65 and Thesis Mark of at least 65

Honours WAM

Courses will be weighted according to the following:
General Education 1
Level 1 Courses 1
Level 2 Courses 2
Level 3 Courses 3
Level 4 Courses 4
First attempt counts
Honours WAM to be calculated to one decimal place
Progression

To ensure that all students who complete the program attain the honours level learning outcomes of the program, the progression rules for the program are as follows:
No level 4 course until 102 UOC of the stream passed
No level 3 course until all Introductory core passed
If any of the conditions below apply, students will be transferred to the Bachelor of Science program, with such transfer subject to appeal:

o 2 fails in any given core course
o After half or more of the stream attempted (more than 84UOC), less than 50% of stream courses have been passed
o Prior to the final 48 UOC of the stream (120 UOC or more of the stream completed), a WAM of less than 50%

Substitution

Students may substitute up to 12 UOC of Advanced Disciplinary courses (Level 5) in place of Disciplinary Knowledge courses from a school specified stream list of courses with the approval of the Program or Stream Authority.
Fees
For information regarding fees for UNSW programs, please refer to the following website:
UNSW Fee Website.
Area(s) of Specialisation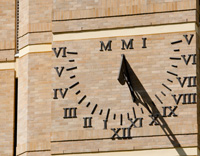 &nbsp