Engineering - 3705
Program Summary
Faculty: Faculty of Engineering
Contact: www.eng.unsw.edu.au
Campus: Kensington Campus
Career: Undergraduate
Typical Duration: 4 Years
Typical UOC Per Semester: 24
Min UOC Per Semester: 3
Max UOC Per Semester: 27
Min UOC For Award: 192
UAC Code: 425000
ATAR: 91.25

International Entry Requirements: See International Entry Requirements
Information valid for students commencing 2013.
Students who commenced prior to 2013 should go to the Handbook's Previous Editions
Program Description
This program is designed for those students who wish to study engineering but choose to delay their choice of which branch of engineering to study until the end of Year 1. Students stay in this program until they have passed more than 30 UOC and are of Good Standing, at which time they transfer into one of the following programs:
or may apply to transfer into one of the dual award degrees with Science BE/BSc, with Arts BE/BA, with another engineering (limited options) BE/BE, or with Commerce BE/BCom, or into the concurrent degree with Biomedical Engineering BE/MBiomedE.
Program Objectives and Graduate Attributes
Program Structure
Year 1

Choose ONE of:
And ONE of:
And ONE of:
And ONE of:
Plus
And also choose three Year 1 Electives totalling 18 UOC
These electives should be chosen from the Year 1
elective list
Students can use first year elective courses to satisfy core requirements for specific engineering programs, allowing them to have additional professional elective courses in subsequent years. Some elective courses assume that the student has taken the appropriate prerequisite course whereas some elective courses have exclusions, that is, other courses are excluded. Thus students should choose their electives appropriately to optimise their course options in subsequent years.
Years 2 to 4
As specified for the program into which the student transfers.

Area(s) of Specialisation
Chemical Engineering
Civil Engineering
Computer Engineering
Electrical Engineering
Environmental Engineering
Industrial Chemistry
Mechanical Engineering (includes Aerospace Engineering, Manufacturing Engineering and Management, Mechanical Engineering, Mechatronic Engineering and Naval Architecture)
Mining Engineering
Petroleum Engineering
Photonic Engineering
Photovoltaics and Solar Energy
Renewable Energy Engineering
Surveying and Spatial Information Systems
Telecommunications
General Education Requirements
Academic Rules
Fees
Area(s) of Specialisation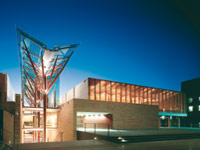 &nbsp