Theatre & Performance Studies - THSTC23856
Stream Summary
Stream Outline
THIS STREAM IS FOR STUDENTS COMMENCING FROM 2016.

The Theatre and Performance Studies minor stream will enable you to engage with a range of performance modes and to experience a combination of both practice-based and concept-driven learning. As a Theatre and Performance Studies student you will be introduced to the skills required to analyse, interpret or work with a variety of performance forms. The stream's contemporary focus explores experimental live arts, multimedia and dance practices. Its historical orientation focuses on essential skills in playtext and genre analysis as well as on national theatre traditions and canon formation. Offerings in creative practice focus on skills development and include opportunities to study interdisciplinary collaboration, professional production, script-writing and solo performance. The stream also offers internships and arts reviewing courses which emphasise links to Sydney-based production companies, venues and publishing networks.
You should achieve the following learning outcomes upon the successful completion of the stream
Describe performances and the social meanings they produce from a range of key theoretical and critical perspectives
Embody historical and contemporary performance-making processes
Recognise the cultural and historical specificity of theatre and performance, and the global nature of performance knowledges and practices
Stream Structure
If you wish to gain a minor stream in Theatre and Performance Studies you must complete 24 units of credit including at least 6 UOC at Level 1, at least 6 UOC at Level 2 including the core course and at least 6 UOC Level 3.
Level 1

You must complete at least 6 UOC from the following:
Level 2

You must complete the following Level 2 core course:
And up to 6 UOC from the following:
Level 3

You must complete at least 6 UOC from the following: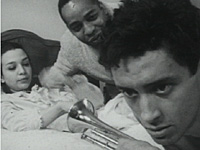 &nbsp