Development Studies - COMDE23856
Stream Summary
Stream Outline
This stream structure is for the following students:

• Bachelor of Arts, Bachelor of Arts and Business, and Bachelor of Media students commencing from 2016
• Bachelor of International Studies students commencing from 2017

International development practice and humanitarian action has increasingly become interdisciplinary, attracting a wide range of professionals with different skill sets. This includes engineers, medical professionals, urban planners, media consultants, psychologists, social workers, social scientists, economists, business managers and many others. In addition to disciplinary-specific knowledge, a nuanced understanding of the environment in which they work is required.

In a minor in Development Studies you will develop the knowledge and skills to enable you to work in and with the actors of the development sector, including UN and international organizations, donor governments, non-governmental and private sector organizations as well as community-based initiatives. Courses emphasize interdisciplinary team learning environments that replicate the actual world of development practice. Upon graduation, you will have an understanding of development practices that complements learning in other fields / disciplines.
You should achieve the following learning outcomes upon the successful completion of the stream:
Explain development theories, methods, practices, issues and actors in the context of development research and practice
Recognise the distinctive considerations required to work effectively in development
Stream Structure
If you wish to gain a minor stream in Development Studies you must complete 24 units of credit, including 6 UOC at Level 1, 12 UOC at Level 2 and 6 UOC at Level 3. You can choose from several courses at each level from across the development studies stream below.

We have developed a suite of practice-oriented courses that provide students from diverse backgrounds a pathway to learn the tools, vocabularies, knowledge and learning strategies that will prepare them to work in the challenging world of development practice and/or humanitarian response. These courses are indicated with an asterisk. Please feel also free to speak to the Development Studies convenor for putting together the combination of courses for your Minor that suits your interest and needs.
Level 1 courses (one of the following)
Level 2 courses (two of the following)
Level 3 courses (one of the following)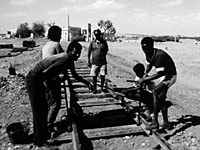 &nbsp