Neuroscience - NEURA13997
Stream Summary
Stream Outline
Neuroscience introduces students to the biological and behavioural aspects of the nervous system, and is based around the neuroscience courses offered by the Departments of Anatomy, Physiology and Pharmacology, and School of Psychology.
Stream Structure
Important: when planning to take this major, students should choose their courses carefully as some electives are prerequisites for courses in Stage 2 and 3. In particular, students should check the prerequisites for PHAR2011, PSYC2001, ANAT3411, PHAR3202, and PHAR3102.

A major in Neuroscience in Advanced Science programs is comprised of 84 units of credit of courses as follows:

Stage 1:
Plus 6 UoC from:
Stage 2
PLUS 18 UOC from:
*A grade of 65+ is required in ANAT2111 or ANAT2511 for enrolment in ANAT3411 in Stage 3.


Recommended elective (this course is not required but is recommended as a good complementary course for this major):
Stage 3
18 UOC from:
Recommended electives (these courses are not required but are recommended as good complementary courses for this major):
Honours
For further information on Honours in Neuroscience, please see the
Neuroscience Honours
entry in this Handbook.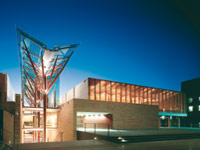 &nbsp