Earth Science - GEOLS13955
Stream Summary
Stream Outline
Earth Scientists study the nature and evolution of the structure of our planet, covering everything from natural crystals and fossils to the powerful forces that drive earthquakes and volcanoes and move continents across the globe. Almost everything we do involves the Earth in some way. Tuition covers environmental geology, geochemistry, geophysics, hydrogeology and groundwater contamination, mineral and petroleum exploration and resources, palaeontology, remote sensing and much more. Field work in different regions of New South Wales is an essential part of geology courses.
Stream Structure
A major in Earth Science is comprised of 78 units of credit of the following courses:
Stage 1
Recommended electives (these courses are not required but are recommended as good complementary courses for this major):
Stage 2
PLUS 6 UOC from:
Stage 3
PLUS 18 UOC from:
Notes
The School of Biological, Earth and Environmental Sciences maintain enrolment guides for many sub-disciplines of Earth Science: these are available from the BSB Office (G27 BioScience Building).
Honours
Students seeking to enrol into Honours in Earth Science should refer to program
4500 – Science (Honours)
and the plan page for Geology (Honours) in this Handbook.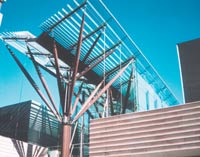 &nbsp