Film Studies - FILMB23955
Stream Summary
Stream Outline
THIS STREAM IS FOR STUDENTS COMMENCING FROM 2016.

The Film Studies minor stream will provide you with the critical and conceptual skills to analyse and interpret the most popular art form of the 20th and 21st centuries. Film Studies courses available in the minor stream include historical, theoretical, and cross-cultural studies of film as well as introductory courses in video production and screenwriting. Our Film Studies minor stream allows you to explore the discipline and in doing so you will gain an understanding of the intersections between popular entertainment, politics and aesthetics. Our courses enable you to study film and related media forms in their historical, cultural, and technological contexts and provide you with an international perspective on the place and history of film in the global media landscape.
You should achieve the following learning outcomes upon the successful completion of the stream:
Recognise the history of film as a creative enterprise and cultural institution that responds to local, regional, national and global contexts
Identify the aesthetic, technical and cultural dimensions of film and the changing interpretive frameworks of the discipline of film studies
Recognise the role of film in a broader media landscape
Stream Structure
If you wish to gain a minor stream in Film Studies you must complete 24 units of credit including at least 6 UOC at Level 1, at least 6 UOC at Level 2 and at least 6 UOC at Level 3.
Level 1

You must complete at least 6 UOC from the following:
Level 2

You must complete at least 6 UOC from the following:
Level 3

You must complete at least 6 UOC from the following:
Students who meet the prerequisites may also take the following courses as part of their Free Elective or UNSW Arts and Social Sciences Prescribed Elective requirement: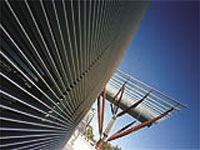 &nbsp