Econometrics - ECONE13543
Stream Summary
Stream Outline
A major in Econometrics consists of 60 UOC (10 courses). This is regardless of whether you are doing a single major or taking Econometrics as a second major. All courses are specified below.
Economics/Law students must take 96 UOC (16 courses) in the Business School consisting of the major requirements (10 courses), ECON1401 Economic Perspectives, and five (5) additional elective courses (including at least 2 ECON courses offered by the School of Economics) as per the BEc program:
Stream Structure
Compulsory core courses
Compulsory major specific courses
Please note: Where a student takes two economics majors and the second major is the Economics major, the courses ECON2102 will be treated as only counting towards the Economics major and an additional course will need to be selected from the following elective. Otherwise, no electives required.
Elective courses (if required)
Honours
Honours level study is available for Econometrics students. For students wishing to consider taking Honours and taking the Econometrics major the following courses would also be recommended as a good preparation for Honours:
Students interested in studying at Honours Level should refer to the relevant Honours stream record for entry requirements.
Further Information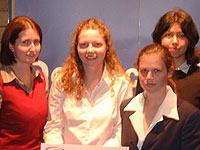 &nbsp