Digital Media - DIGMD23926
Stream Summary
Faculty: COFA - Faculty of Art & Design
School: School of Art & Design
Contact: www.artdesign.unsw.edu.au
Program: 3926 - Science / Fine Arts
Award(s):
Bachelor of Fine Arts (Minor)
View stream information for previous years
Stream Outline
Students in Digital Media create media art utilising sound, moving and still images. They work in traditional and cross media forms such as short film, photomedia, audiovisual composition, video art, soundscape and media installation. They create work for the gallery, the screen, and virtual and public spaces. By gaining literacy in electronic media, students become informed authors and critics in contemporary media, preparing them for careers in a wide range of artistic practices.
Stream Structure
The Digital Media stream consists of 4 courses (24UOC) from the following list. Students must complete at least two Level 2 courses before proceeding to Level 3 courses.

Level 2
Level 3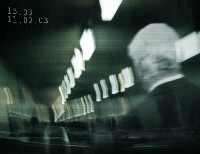 &nbsp