Development Studies - COMDE13937
Stream Summary
Stream Outline
THIS STREAM IS FOR STUDENTS COMMENCING FROM 2016.

Development Studies explores social, political and economic change throughout the world. Economic development is proceeding rapidly in some countries and among some communities, while others are being left behind. Urbanisation is accelerating; disparities are widening; the environment is threatened; communication and other technologies have been transformed—how do we grapple with these changes, their pace, the winners and losers? The field of development studies explores these issues and navigates the tools and traps for addressing them.

Many of the world's greatest challenges require knowledge of the underlying causes, variations, and diverse consequences. Development Studies is concerned with identifying processes of uneven development, impacts, and responses at the local, national, and global levels. Situations are complex, requiring interdisciplinary engagements and a deep understanding of context. Development Studies is a field driven by knowledge 'on the ground' in order to connect the experiences of people in their everyday lives with larger national and global processes of change. Development Studies students learn to critically analyse change and develop the tools to investigate and address changes taking place all over the world. Development studies graduates ensure that research and practice is done in line with ethical principles, in ways that mitigate negative consequences and at its best, improve the lives of people.
You should achieve the following learning outcomes upon the successful completion of the stream:
Explain development theories, methods, practices, issues and actors in the context of development research and practice
Identify the relevance of key debates in development studies to development practice
Demonstrate a context-sensitive appreciation of the distinctive considerations required to work effectively in development
Stream Structure
If you wish to gain a major stream in Development Studies you must complete 60 units of credit including 12 UOC at Level 1, 24 UOC at Level 2 and 24 UOC at Level 3.
Level 1

You must complete 12 UOC of Level 1 courses:
Level 2

You must complete 24 UOC of Level 2 courses from the courses below:
Or 18 UOC of the above and 6 UOC of the following:
Level 3

You must complete 24 UOC of Level 3 courses.

You must complete the following 6 UOC course:
You must complete 18 UOC of the following courses:
One of the following may be substituted for one of the above (excluding ARTS3751):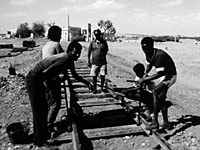 &nbsp