Climate Dynamics - CLIMC13938
Stream Summary
Faculty: SCI - Faculty of Science
School: Climate Change Research Centre
Contact: www.science.unsw.edu.au
Program: 3938 - AdvSci (Hons)/SocRschandPolicy
Award(s):
Bachelor of Advanced Science (Honours) (Major)
View stream information for previous years
Stream Outline
The Climate Dynamics stream is focused on the science of the Earth's climate with particular emphasis on understanding the dynamic processes within the atmosphere and oceans. This understanding has applications in climate and weather research, forecasting, environmental and resource management. Courses are designed to provide the skills to use and interpret models of fluid flows as well as the ability to undertake directed research in a related area.
Stream Structure
A major in Climate Dynamics is comprised of 84 units of credit of courses as follows:
Stage 1
Recommended electives (these courses are not required but are recommended as good complementary courses for this major):
Stage 2
Recommended elective (this course is not required but but is recommended as a good complementary course for this major):
Stage 3
PLUS 6 UOC from:
Recommended electives (these courses are not required but are recommended as good complementary courses for this major):
Honours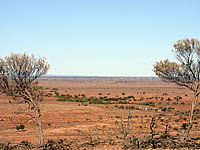 &nbsp