Bioinformatics Engineering - BINFAH3766
Stream Summary
Stream Outline
Bioinformatics Engineering is studied as a major stream in the BE(Hons). Day to day administration of this stream is conducted through the Computer Science and Engineering Student Office.
This page outlines the core rules for the Bioinformatics Engineering stream when taken as part of a single or dual award. The requirements total 168 units of credit, plus 60 days of industrial training. Refer to the program page for full details on the overall program requirements.
Further details on the stream requirements, electives, and advice regarding the order and placement of courses in the stream can be found at:
Bioinformatics
Stream Structure
Students must take:
And ONE of:
And ONE of:
And ONE of:
And ONE of:
And ONE of:
And ONE of:
Plus:
Professional Electives (12 UOC): Any level 4 or higher COMP.
60 days Industrial Training.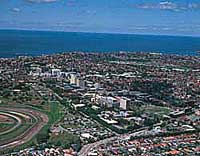 &nbsp