Australian Studies - AUSTB23948
Stream Summary
Stream Outline
THIS STREAM IS FOR STUDENTS COMMENCING FROM 2016.

Australian Studies occupies a unique position in the Australian tertiary curriculum as it offers both Australian and international students the opportunity to examine Australian culture and society from the perspectives of a variety of complementary disciplines and other area studies: English, History, Politics, Sociology, Social Policy, Indigenous Studies, Environmental Studies, Film Studies, Music and Art History.
Stream Structure
If you wish to gain a minor stream in Australian Studies you must complete 24 units of credit including 6 UOC at Level 1, at least 6 UOC Level 2 and, optionally up to 6 UOC at Level 3.
Level 1

You must complete the following Level 1 core course:
Level 2

You must complete at least 6 UOC at Level 2.
Level 3

You may complete 6 UOC at Level 3.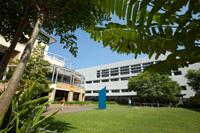 &nbsp