Asian Studies - ASIAB13961
Stream Summary
Stream Outline
THIS STREAM IS FOR STUDENTS COMMENCING FROM 2016.

The Asian Studies major stream provides you a deep understanding of the Asian region, drawing on the tools of several disciplines. The Asian Studies major stream is an interdisciplinary major stream offering you the opportunity to study and understand the Asian region as well as Australia's place in it. It is distinguished by its emphasis on an all-Asia approach. The major stream is designed to give you a broad understanding of the region as a whole but enables you to take country-specific courses, with the option of learning an Asian language. Interdisciplinary methods aim to enhance the development of an Asian perspective in the study of Asian societies and to enable the critical analysis of the literature and scholarship on Asia. The major stream is designed to create an Asia-literate graduate who has a broad understanding of the region and who can also develop an expertise in particular areas.
Stream Structure
If you wish to gain a major stream in Asian Studies you must complete 60 units of credit including 12 UOC at Level 1, 24 UOC at Level 2, and 24 UOC at Level 3 including the core course.

Students may obtain up to 12 Upper Level UOC in a relevant Asian language toward the award of BA/Asian Studies, with the permission of the Convenor. Please note that students with previous study in a language are required to take a placement test, and that the course they are placed in will count as an entry level course.

This variation does not apply to students in the BInst program. Those beginning study of an Asian language must therefore complete four consecutive semesters of study in that language.
Level 1

You must complete the following Level 1 core courses:
Level 2

You must complete 24 UOC at Level 2, including two of the following courses on major regions:
The following courses from other subject areas can also be counted towards the Asian Studies major stream:
Level 3

You must complete the following Level 3 core course:
The following courses from other subject areas can also be counted towards the Asian Studies major stream: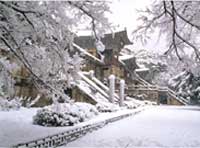 &nbsp