Asian Studies - ASIAA24054
Stream Summary
Stream Outline
This stream structure is for students commencing prior to 2016. Students commencing from 2016 should refer to the relevant stream version for their program. Please click here for a complete list of programs in which Asian Studies can be studied.
The Asian Studies minor stream is an interdisciplinary minor stream offering students the opportunity to study and understand the Asian region as well as Australia's place in it. It is distinguished by its emphasis on an all-Asia approach. The minor stream is designed to give students a broad understanding of the region as a whole but enables them to take country-specific courses, with the option of learning an Asian language. Interdisciplinary methods aim to enhance the development of an Asian perspective in the study of Asian societies and to enable the critical analysis of the literature and scholarship on Asia. The minor stream is designed to create an Asia-literate graduate who has a broad understanding of the region and who can also develop an expertise in particular Asian areas.
The Asian Studies minor stream aims to develop an effective understanding of the Asian region, drawing on the tools of several disciplines in order to:
build knowledge of the different historical, political, economic, social, and cultural developments that have defined the region;
encourage students to take an Asian language (an optional offer)
develop students' intellectual, creative and analytical skills; and to
cultivate an Asia-literate graduate, with the skill set required for success in a world in which Asia is increasingly set to lead
build knowledge of specific Asian countries
Stream Structure
A student who wishes to gain a minor stream in Asian Studies must complete 36 units of credit including 12 uoc at Level 1, at least 12 uoc at Level 2 and at least 12 uoc at Level 3.
Level 1
Asian Studies Courses:
The following courses from other subject areas can also be counted towards the Asian Studies minor stream:
Level 3
The following courses from other subject areas can also be counted towards the Asian Studies minor stream: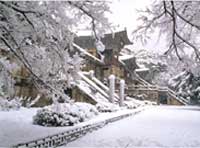 &nbsp